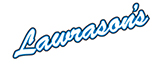 Spa Life Spa Mate Helps Boost Your Bromine Power!
Spa Life Spa Mate must be used in combination with your bromine sanitation product in your spa water. Spa Mate works to control bacteria and algae. Bromine is a liquid cleaner and a very similar chemical element to chlorine but has less of an odour.
Pair Spa Mate with your favourite bromine product for a trustworthy clean!