Spark Shark Fish Hunt
Promotions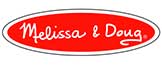 How Fast Can You Capture The Fish?
The Spark Shark Fish Hunt game is one of the best ways to keep your young ones occupied and having loads of fun in the pool this summer. This set comes with two shark nets and six colourful fish sinkers. The shark catchers feature a mesh netting so you can see if you have captured any fish sinkers.
Perfect for having a pool party and keeping the kids entertained. How fast can you capture these sinking fish? Can you get them all before they hit the bottom? Have fun making new games for your young ones this summer with the Spark Shark Fish Hunt set from Melissa and Doug.
Features:
8 piece game-set includes: 2 Spark Shark Nets, and 6 Fishy Sinkers
Colourful shark character adds excitement to races and relays
Brightly colored fish sinkers are easy to spot in the water
Durable plastic-and-mesh construction
Plastic handles are easy to grasp and maneuver while swimming
Great for developing gross motor skills and hand-eye coordination
Complete with game ideas for 1-7 players
Suitable for ages 6+
Adult supervision required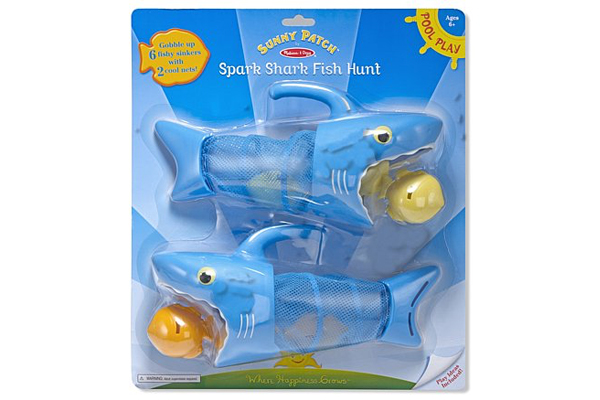 TOY-6664