Spring Sun Catcher Float
Floats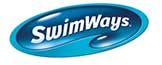 Start Your Child's Experience In The Water With The Spring Sun Catcher Float!
The Spring Sun Catcher Float by SwimWays, is a great way to introduce your young ones to the water. Before any child learns how to swim, they must first feel comfortable and safe in the water. The Spring Sun Catcher Pool Float is designed to help babies and parents relax and enjoy the water introduction experience. Fully equipped, this floaty features a large circumference, patented inner spring technology, dual inflation chambers, and child safety valves for enhanced security. This bright, fun, and easy-to-use sun canopy pool float will surely help your young ones stay comfortable, and happy as they are beginning to swim.
The Baby Spring Float Sun Canopy is part of the SwimWays Swim Steps learn to swim program. Swim Step 1 supports babies and toddlers as they are introduced to the water, helping them stay calm and comfortable!
Features:
Large circumference and inner spring around the outside, for added stability
Durable fabric-covered inflation and a soft mesh seat for lasting comfort
Safety valves, dual air chambers, and a low center of gravity enhance security
Soft-mesh seat with leg holes so baby can kick freely in the water
Mesh play space for toys and splashing
Adjustable and removable canopy with 50+ UPF sun protection
Folds flat into three compact circles for portability and storage
Includes carry bag tote
Suitable for Ages 9-24 months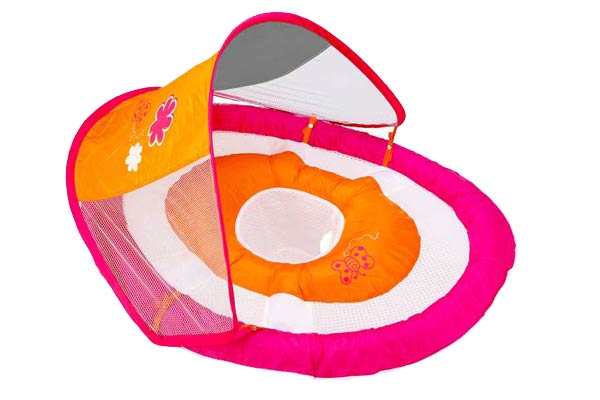 TOY-6044352