Stainless Steel Solar Reel
Solar Covers and Reels
Uncover Your Pool With No Effort Using The Stainless Steel Solar Reel!
Reduce the strain and effort of rolling up your solar cover with this Stainless Steel Solar Roller. Keeping the heat in your pool just got easier! Durable and dependable, this solar reel is designed with a unique gear system that reduces the required effort by up to 50%. The large and sturdy handle makes this reel easy for one person to operate while the large treaded tires provide easy maneuvering.
This solar roller is a removable system composed of stainless steel and an aluminum tube. Use an elastic rope to connect a bubble cover and the roller. Turn the roller handle, and the cover will be rolled onto the aluminum tubes.
Features:
Large, sturdy handle makes for easy single person operation
Oversized wheels on one side; offering easy maneuvering
Solar Reel attachment kit included
Measuring height: 18″ to center of tube
Tube diameter: 3″ inches
Note: Solar Blanket not Included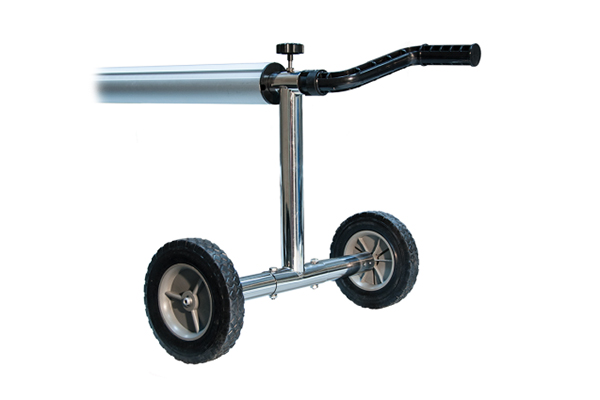 ACC-EST989465