Star Wars Death Star Hop Ball
Games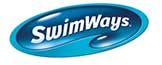 The Star Wars Death Star Hop Ball Is The Ultimate Intergalactic Toy!
Don't underestimate the power of the Star Wars Death Star Hop Ball by Swimways. This is the ultimate bouncing ball is made of soft, spongey foam that skips across your pool water surface. The small size makes it easy for kids to grab and hold. This galactic ball doesn't absorb water and floats on the surface for continual pool play!
Features:
For use both Inside and Outside the Pool
Land and Water Ball
Will not absorb water
Softer materials allow for an easier, safe catch
Made for Kids and Adults
Ages 5+
TOY-6038692
** Prices reflect in-store pick up only. Taxes extra.