Star Wars Inflatable BB-8
Toys & Floats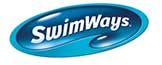 Bring BB-8 To Life With The Star Wars BB-8 Inflatable Pool Toy from SwimWays!
This officially licensed Star Wars Inflatable BB-8 features cool character graphics and is water-weighted, allowing BB-8 to stand up on the water. Kids will love to watch their favourite astro droid playfully bop across the surface of the pool. Made of durable PVC, this Pool Toy measures approximately 28″ x 28″ x 36″ when inflated.
Usage Tip: To get the most out of the water-weighted feature of your Star Wars BB-8 Inflatable, fill the water cavity first and then inflate the toy.
Features:
Colours and styles may vary
Sold individually
For children age 5+
TOY-6039110