Star Wars Lightsaber Dive Sticks
Games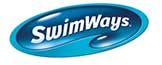 May The Force Be With You This Swimming Season!
Star Wars Lightsaber Dive Sticks by SwimWays, magically light-up…even underwater! These lightsaber dive toys sink to the bottom of your pool, encouraging your young Jedi's to dive in after them. Each package comes complete with 2 Dive Sticks designed to be character specific- Green for Yoda, Blue for Luke Skywalker. These Dive Sticks can help your child work on their underwater breathing skills by encouraging underwater lightsaber combat!
Note: Underwater lightsaber combat should ALWAYS be monitored by an adult, ready to dive in after a young padawan in distress.
Features:
Water activated light-up Star Wars Lightsaber dive sticks
Includes- two 6″ dive sticks: 1 green for Yoda and 1 blue for Luke Skywalker
Detailed Character specific hilts
Great for swim training practice
Officially-licensed Star Wars merchandise
Batteries included, but not replaceable
To prolong battery life, do not leave dive sticks in the water
Suitable for ages 5+
TOY-6038821
** Prices reflect in-store pick up only. Taxes extra.