Star Wars Spring Float
Floats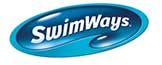 Expand Your Floating Universe With The Star Wars Spring Float!
You'll be the coolest Star Wars fan at the pool while enjoying all the comforts of a SwimWays Spring Float. The patented inner spring along the outside edge provides added stability in the water. The Star Wars Spring Float's soft, cooling mesh bed suspends your body just below the water's surface, helping to keep you comfortable on hot summer days.
The fabric-covered inflation adds durability to the float and helps prevent skin from sticking to the inflation. The Star Wars Spring Float includes an integrated pillow to support your head and neck. The jet valves may not get you to outer space, but they do make inflation and deflation faster so you can spend more time relaxing. This Pool Float folds flat into three compact circles for portability and storage.
The Star Wars Spring Float makes a fun and unique gift for the Star Wars collector!
Features:
Includes a carry bag
Supports adults up to 250 lb
Dimensions: 66″ x 40″ x 5″
Sold individually
TOY-29106