Starfish Baby Seat
Toys & Floats
The Starfish Baby Seat Is A Fun Way To Bring Your Little One In The Water!
The Starfish Baby Seat by Swimline features a seat with leg holes, 0n board busy baby toys and a back pillow for your child. The Baby Seat has colourful on board busy baby toys and a safety chamber design for added protection.There are two leg holes for the babies legs, allowing them to kick and splash freely.
The Starfish Seat will allow your baby to feel comfortable, happy and safe as they experience the pool water.
Features:
Dimensions: 33″ x 30″
Inflatable design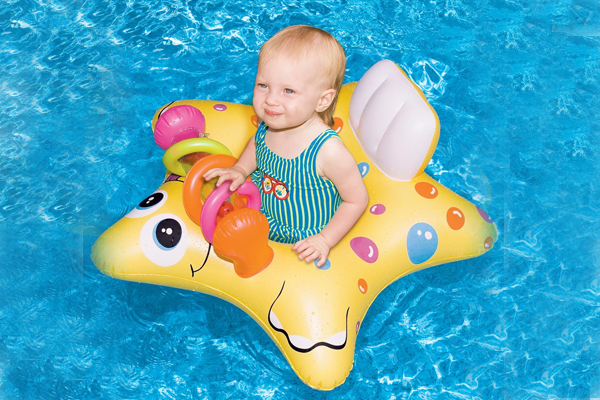 TOY-90253