Sunchaser Sling Style Lounge Chair
Toys & Floats
The Sunchaser Sling Style Floating Lounge Chair Provides Summer Relaxation!
This comfortable floating chair features soft and durable SunSoft fabric that offers a nautical inspired blue and white striped design. For added comfort the chair has a built in padded headrest that lets you sit back and relax in luxury. The two pontoon arm rests act as a dual purpose floatation mechanism, as well as a convenient drink holder on both arms.
This cozy floating lounge chair measures 66" long and 23" wide to feel comfortable and spacious. Get the most out of relaxation this summer.
Features:
Measures 66″ x 23″
2 drink holders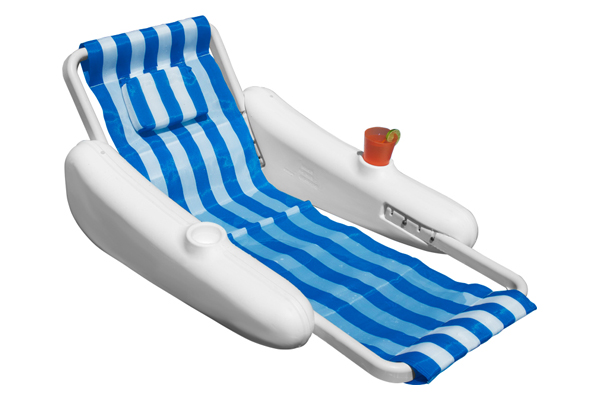 Please note: Contact your local store for availability.
TOY-10000