Pool King Vacuum Hose – Above Ground
Pool Vacuums
Vacuum With More Flexibility & Durability With The Pool King Vacuum Hose!
To keep your above ground pool sparkling clean this summer you'll need a vacuum that is dependable, durable and flexible. The Pool King is the perfect hose for your vacuum needs with sizes varying from 21' – 36' for above ground pools.
One side of the hose will connect to your skimmer vacuum plate, while the other side connects to your vacuum. Simply turn your pump on and watch as the dirt and debris is removed. This flexible hose makes for easy cleaning around corners, and in bigger pools.
Available Sizes:
1-1/4″ x : 21′, 24′, 27′, 30′, 36′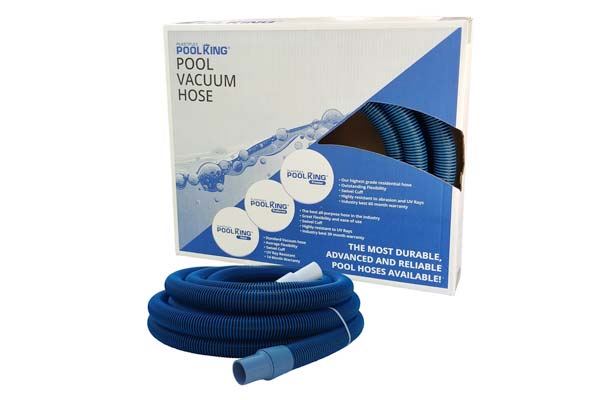 | Code | Reg Price | Buy |
| --- | --- | --- |
| ACC-BE548114021SI (1 1/4" x 21FT) | $20.99 | |
| ACC-BE548114024SI ( 1 1/4" x 24FT) | $23.99 | |
| ACC-BE548114027SI ( 1 1/4" x 27FT) | $26.99 | |
| ACC-BE548114030SI ( 1 1/4" x 30FT) | $29.99 | |
| ACC-BE548114036SI ( 1 1/4" x 36FT) | $35.99 | |