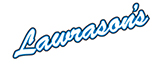 Super Clarifier Is A Weekly Treatment Use To Keep Spa Water Sparkling!
Super Clarifier by Spa Life is a weekly treatment used to keep spa water sparkling while preventing oil and scum buildup without clogging the filter. Spa Life Super Clarifier is the one stop solution to keeping your hot tub sparkling this season.
With Super Clarifier's unique 4 in 1 action you can guarantee your water will look inviting to the whole family.
Directions For Use:
For initial dosage, while your pump is running, add 15 ml of super clarifier per 1,000 litres of water and circulate for at least 2 hours
For weekly maintenance, add 10 ml of super clarifier per 1,000 litres of water and circulate for 2 hours. If you have persistent cloudy water, add 100 grams of spa shock per 1,000 litres of water