Superflo Variable Speed Pump
Inground Pool Pumps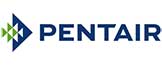 Think Green With Pentair's Superflo Variable Speed Pump!
The Pentair Superflo Variable Speed Pump is an incredible eco-friendly option for your pool. It has been named an Eco Select option which classifies Pentairs greenest pumps. This green variable speed pump will help to cut energy costs by up to 80% compared to conventional pumps by utilizing the three operating speed settings to control your output at all times.
The Superflo features a 24-hour real time clock and intuitive interface that's easy to use and to operate. Enjoy years of worry free enjoyment with this eco-friendly and dependable variable speed pump. The ideal choice for pools that require a 1.5Hp pump to effectively circulate the water.
Features:
Eco-Friendly / Eco-Select Option
Reduces energy-costs by 80%
3 operating speeds to control the output
24-hour Real Time clock
Sale Price
$1029
Regular Price - $1299
PMP-342001