X200 SwimCross™ Exercise Systems
Transform your backyard into a year-round retreat with the X200 SwimCross Exercise Systems from Endless Pools. This jetted SwimCross system blends the functionality of swimming and exercising in the comfort and privacy of your own home. Now you have the ability to swim, soak, train, and play all in one spacious yet compact jetted system.
Designed for performance and beauty, the X200 is truly in a class of its own. Use this revolutionary pool/spa combination to enjoy your morning laps, or sit back and relax with friends after a long day in one of the three hydromassage jetted seats.
Features:
Hydrotherapy massage seating for 3
3 round swim jets, 1 river jet
Illuminated waterfall
Multi-colour 15 points of light and 5″ main light
3 stainless steel grab rails
LCD control panel
Optional music system
Optional exercise equipment
Optional cover and lifter
STARTING FROM
$112.65
BI-WEEKLY OAC*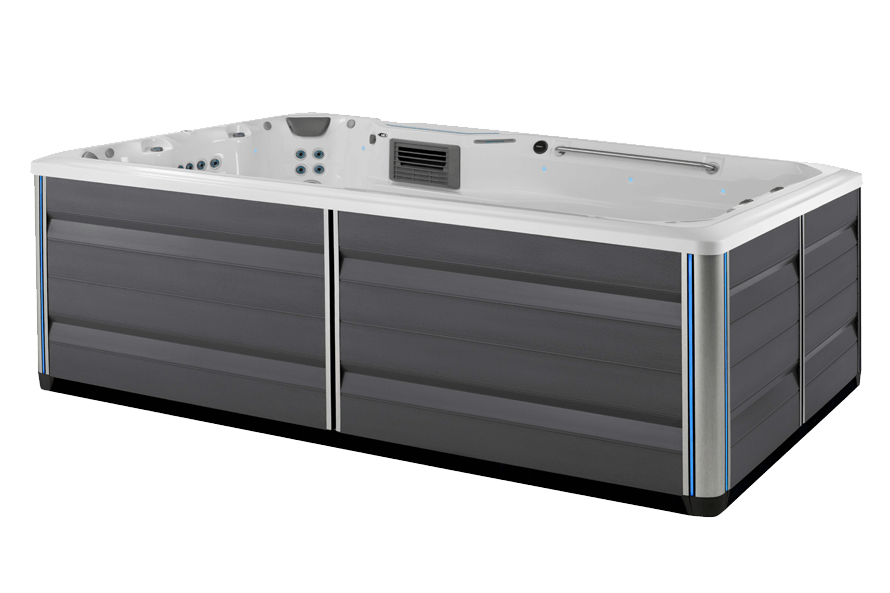 Features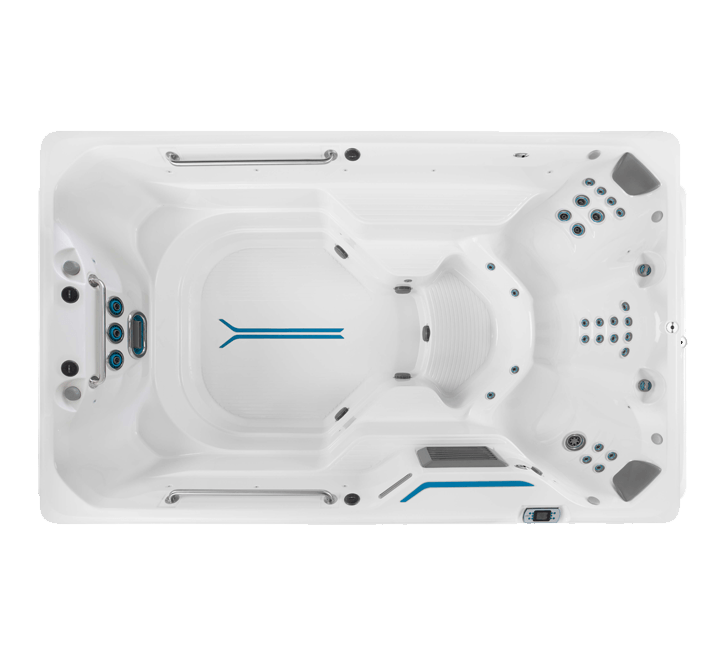 Seating
3 Adults
Dimensions
144" L x 50" H x 89" W
Water Capacity
1,208 Gallons/4,573 Litres
Weight
1,975 Lbs. (dry)
13,800 Lbs. Filled
Lighting System
Multi-Colour 15 LED Points Of Light
5" Main Light
Jet Details
1 Large Jet
2 Rotary Jets
2 Directional Jets
22 Mini Jets
Water Feature
Illuminated Waterfall
Heater
4000w/230v
Circulation Pump
3 Round Jets, 1 River Jet
Ozone System
UVC Ozone
Control System
LCD Control Panel
230v/60amp
60Hz
Includes G.F.C.I. Protected Sub-Panel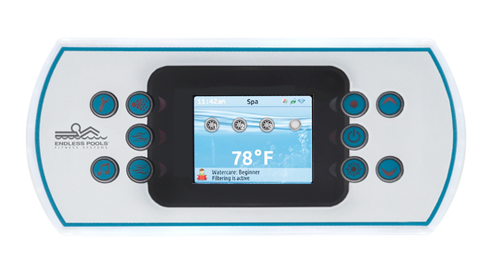 Endless Pools - LCD Control Panel
Usse the elegant and innovative LCD control panel to manage all of your preferences. This digital interface offers push button technology that's easy to use, and is conveniently placed poolside for easy access. Manage your water flow and temperature with the control panel that's easily visible night or day.
Colour Options
Grey
Mocha
In-stock colours listed. Custom colours available on special orders. Click here for more information.
Product Videos Endless Pools®
Gallery