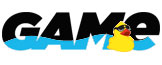 Bring Your Kids Into The World Of Underwater Play & Exploration With SwimPals!
SwimPals encourage underwater swimming and work to improve dive skills in order to build confidence in your young swimmers. These toys are made from soft PVC and will stay underwater when they are filled with water. You will bring your child's imagination to life with this interactive, fun pool toy.
The fun characters encourage kids to swim underwater, which is important when strengthening swim techniques.
Product Specifications:
Recommended for children ages 6 and up
SwimPals come in 4 characters: Mermaid, Submarine, Derby Dolphin & Surfin' Shark