Taffy Turtle Catch and Hatch
Games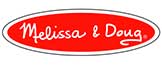 Taffy Turtle Catch & Hatch Is The Perfect Egg-Hunt For The Pool!
The Taffy Turtle Catch and Hatch is the perfect opportunity to show your kids how to put there toys away. The set includes 10 egg shells, ten turtles, and the egg shell nest. The turtles come in pairs and are made in five different colours, making them perfect for group play with friends and family.
Drop them in the pool and gather them on your own or gather a group and have an egg hunt at the bottom of the pool. Toss the turtles into the pool, divide the egg shells among the group and see who comes out with the most turtles, or start a race to see who can find the most eggs, put them back in their shells and place them in their nest. Adult supervision required. Recommended for children 6+.
Features:
Includes: 5 yellow turtles, 5 orange turtles, and 10 plastic eggs
Brightly coloured pairs
Labelled 1 through 5
Plastic eggs are hinged to avoid losing pieces
Sturdy plastic construction
Fade-resistant colours to stand against chlorine exposure
Complete with play ideas for activities inside and outside of the pool
Suitable for Ages 6+
TOY-6667