TigerShark Caddy Cart
Robotic Vacuums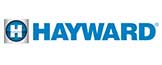 The TigerShark Caddy Cart Allows For No More Messes!
The TigerShark Caddy Cart will make your pool ownership experience even more enjoyable. Ideal for backyards without sheds or sheds that are a fair distance away, the Caddy Cart acts as a dolly to wheel your TigerShark to and from your home or shed with ease. The molded storage supply feature allows you to keep all of the important items together. No more rummaging through your shed to find all the pieces to clean your pool.
Features:
Dual handles hold cord in place
Stores power supply, pool cleaner and cord
Lightweight construction made with high density polyethylene composite construction
No chance of an oil leak
ATC-RC99385
** Prices reflect in-store pick up only. Taxes extra.