TigerShark QC Vacuum Cleaner
Robotic Vacuums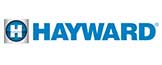 The New & Improved TigerShark QC Vacuum Is Here!
The TigerShark QC by Hayward has a patented Quick Clean technology building off of the original TigerShark design to clean any shape, size or type of pool in 60 minutes. A more efficient cleaning pattern allows for quick cleanups while reaching all areas of your pool. Just set it in the pool and let it go! The TigerShark QC uses less energy and requires no hoses or hookups allowing you to clean up to a 20′ x 40′ pool! Typical pool vacuums use filter bags, but the TigerShark QC has an easy to clean filter cartridge that slides out and can be sprayed down with a hose. The TigerShark QC is perfect for last minute clean-ups before friends or family arrive.
Features:
94% saving on energy costs compared to a pressure cleaner
High porosity filtering elements
Patented quick clean technology
Easy access to debris chamber
Superior programming – scrubs tile and climbs steps
55′ cord length
Suction rate: 75 gallons per minute
ATC-RC9990CTB
** Prices reflect in-store pick up only. Taxes extra.