Wild Things Floating Cheetah Mat
Floats
The Wild Things Cheetah Mat Pool Float Makes Swimming Wildly Comfortable!
The Wild Things Floating Cheetah Mat by Swimline is another way to go wild in your backyard this summer! A comfortable 72″ long, durable vinyl, inflatable float that will ensure you are able to float around for hours.
This fashionable lounger includes a comfortable, raised head rest. This Float is complete with a drink holder so you don't even have to leave the pool if you're thirsty!
Features:
Dimensions: 69″ L x 35″ W x 7″ H
Bold and exciting graphic patterns
Easy to inflate and deflate
Complete with head rest and drink holder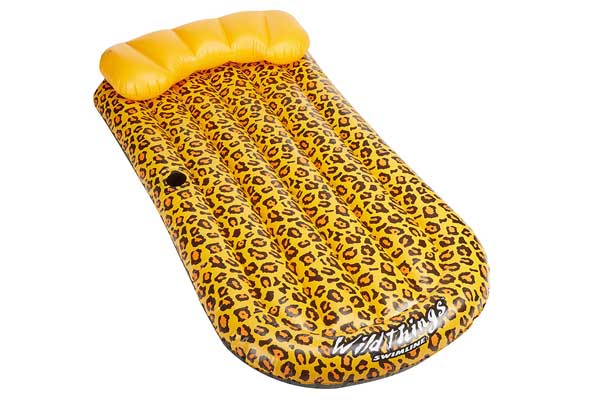 TOY-90351