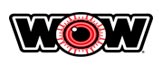 The Zino Is A 6″ Thick, Sturdy Inflatable Stand-Up Paddleboard!
Inflatable Paddleboards offer huge advantages over hard boards because of their small storage footprint, easy portability, and overall durability. For people that don't have much space to store a huge hard board, the Inflatable Zino Paddleboard is perfect. The Zino weighs about 30 lbs and, when deflated, can be put in it's customized backpack for carrying. This Paddleboard can easily fit in the trunk of a small car. The Zino is also extremely durable because it is made from military grade drop stitch material with an extra layer of heavy duty PVC.
When inflated properly to 15 PSI the Zino can be used by a rider, up to 300 lbs, without any noticeable flex. The Zino Paddleboard comes with an adjustable 3-piece paddle, 3 piece fin set, high pressure hand pump with pressure gauge, valve wrench and repair kit; and as well as a customized backpack. The Zino Inflatable Paddleboard provides the performance of a hard board but with the advantages of easier portability, more convenient storage, and increased durability.
Features:
Measures 11′ x 30″ x 6″ when inflated & 30″ x 14″ x 8″ when deflated
Includes backpack to roll unit up and store
Military grade drop stitch material construction
Includes 3-piece paddle, 3-piece fin set, high pressure hand pump with gauge, valve, wrench, and repair kit, and customized backpack
Built in convenient carry handle
Large EVA non-slip pad
1 year warranty
ACC-172080