Inground Pools
Creating your backyard oasis with an inground swimming pool is a great way to bring the family together. Whether you're looking for relaxation and relief, or family fun and excitement, an inground pool is your answer. These fully submerged aquatic retreats provide ample customizable options to suit your overall design. The possibilities are infinite with an inground swimming pool.
From Start to Splash
No Hassle Sales Approach
We Manage Subcontractors
Constant Communication
New Pool Orientation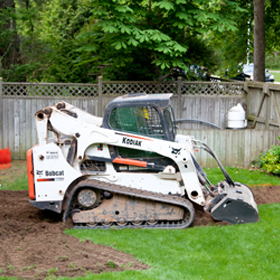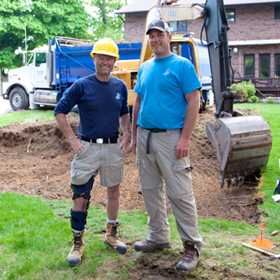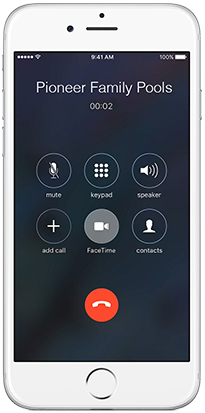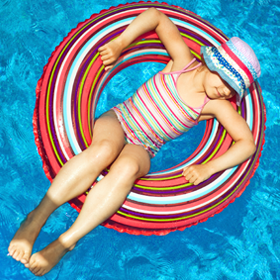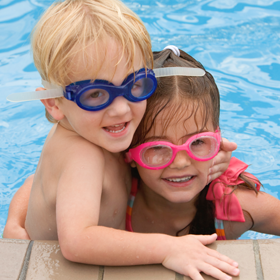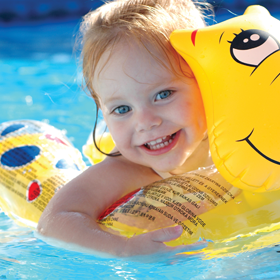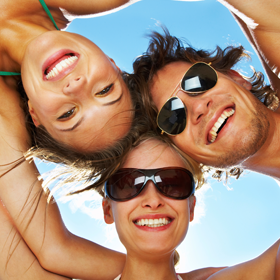 The Power Behind the Pool
Our Versa Plumb System reduces hydraulic resistance by up to 50% versus other equipment pads. This allows for up to a 1/2 HP smaller pump to achieve the same level of flow, resulting in greater energy savings.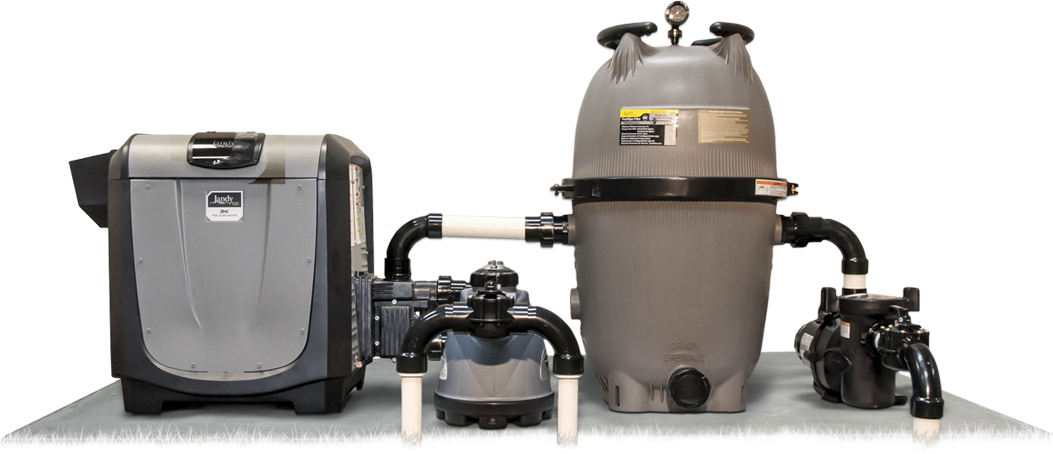 JXi™ GAS HEATER
The JXi heater sets a new standard in pool heating technology with its ultra-compact size, high effiency, and user-friendly digital control panel.
NATURE2® FUSION MINERAL PURIFIER
The Nature2 Fusion system is a chlorine and mineral sanitizing system. By combining patented Nature2 mineral technology with an automatic chlorine tab feeder, the water is noticeably cleaner, clearer, and softer. Nature2 is a natural supplement to chlorine. It helps maximize chlorine efficiency, while reducing the unpleasant effects of excessive chemical use.
CV CARTRIDGE FILTER
The CV Cartridge Filter is constructed with durable, corrosion resistant, heavy duty polymeric materials for long standing performance. The CV Filter is offered in a choice of 340, 460, and 580 square foot size options. Also available in CS 250, for smaller applications.
FLOPRO™ PUMP
The FloPro Pump is equipped with an ergonomic cam-lock lid for easy alignment and strainer basket cleaning. Available in a size to suit your pool. The FloPro is also energy efficient while uncompromising it's power to recirculate the pool water.
Gallery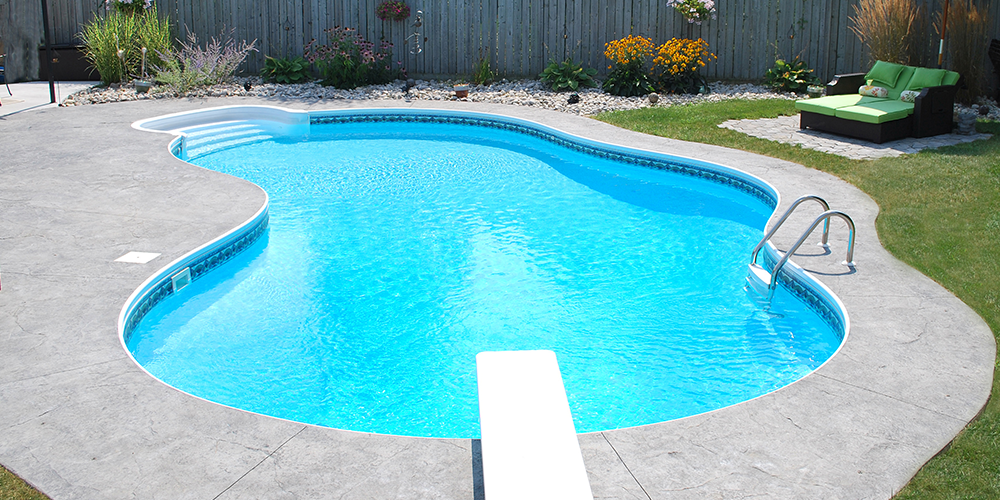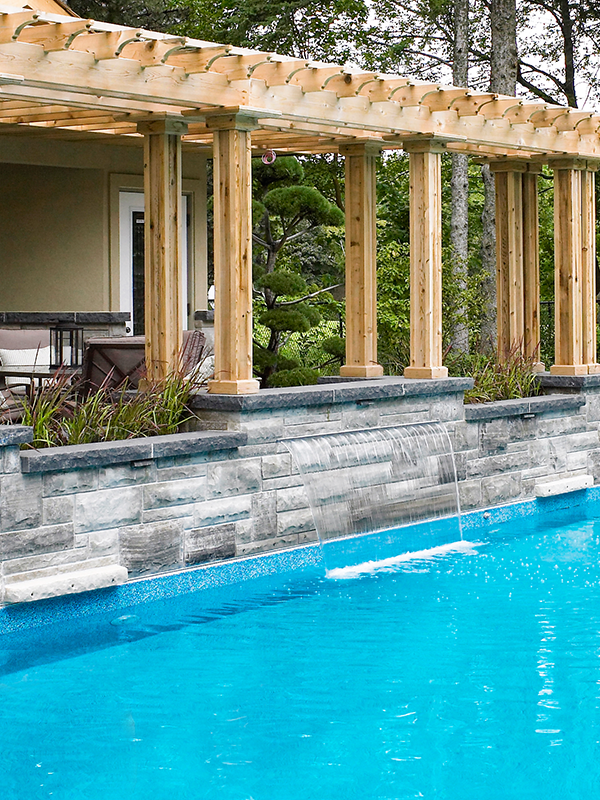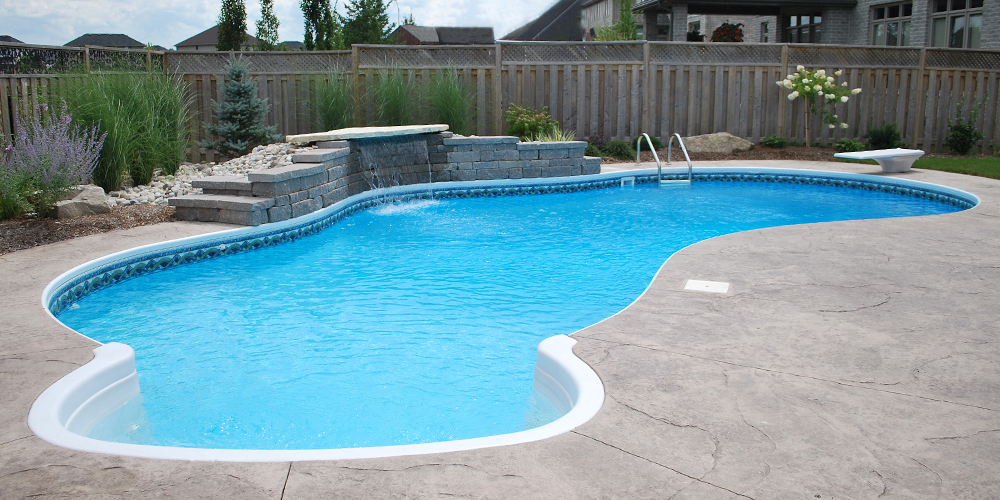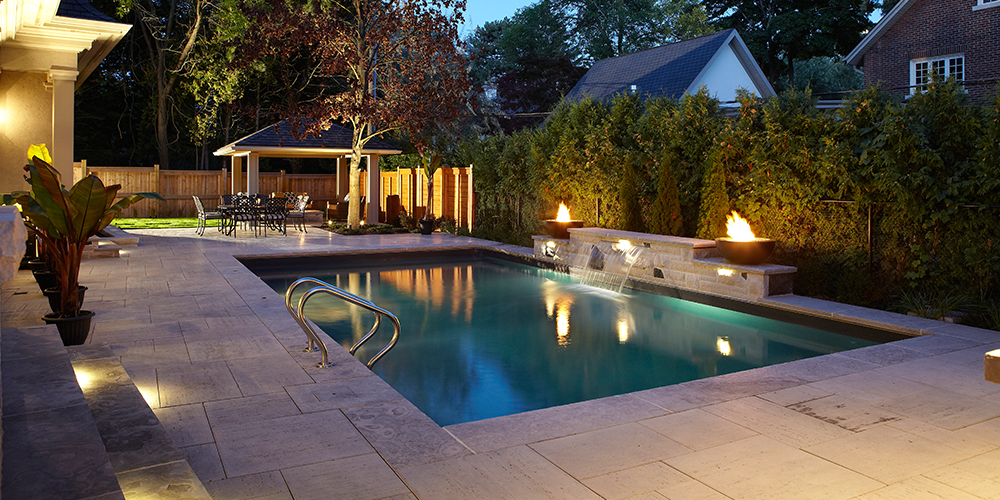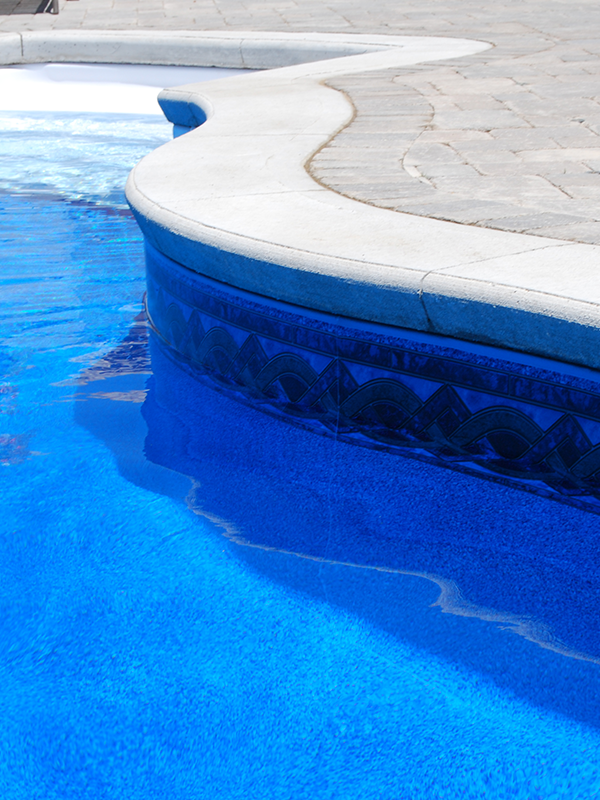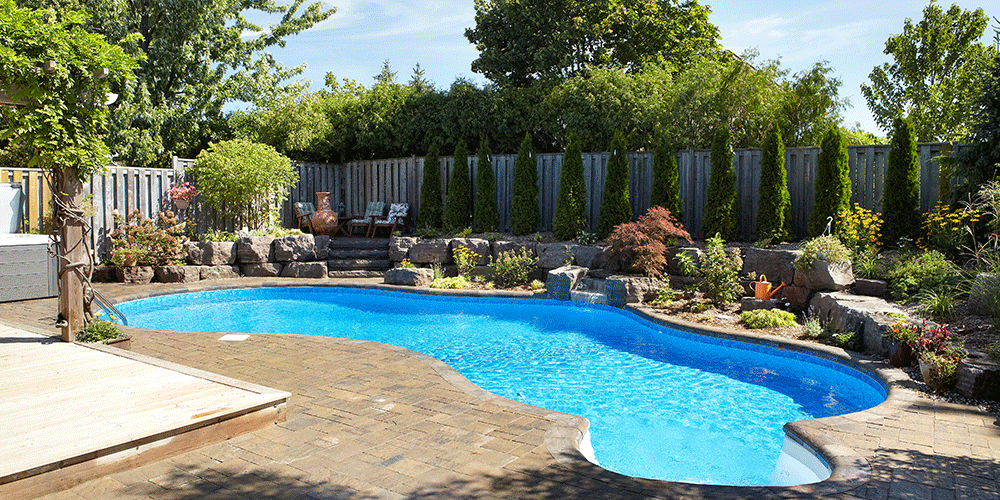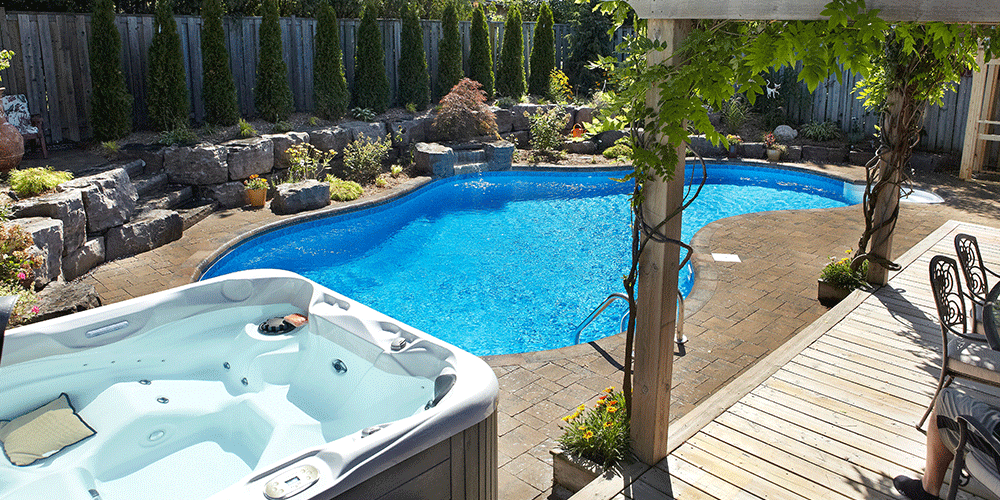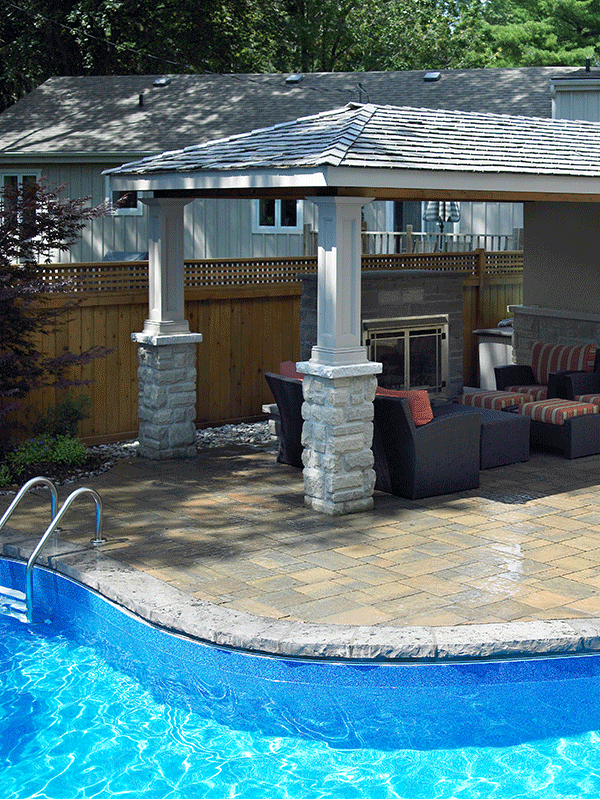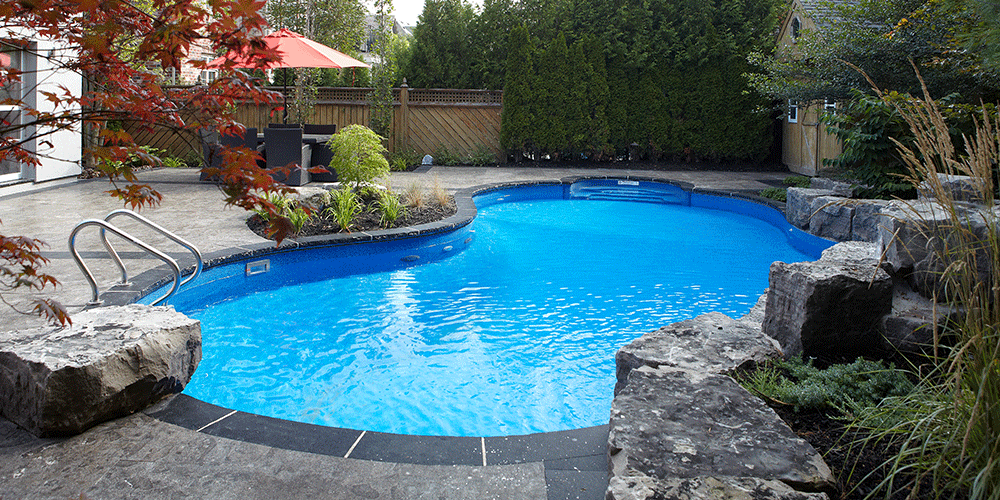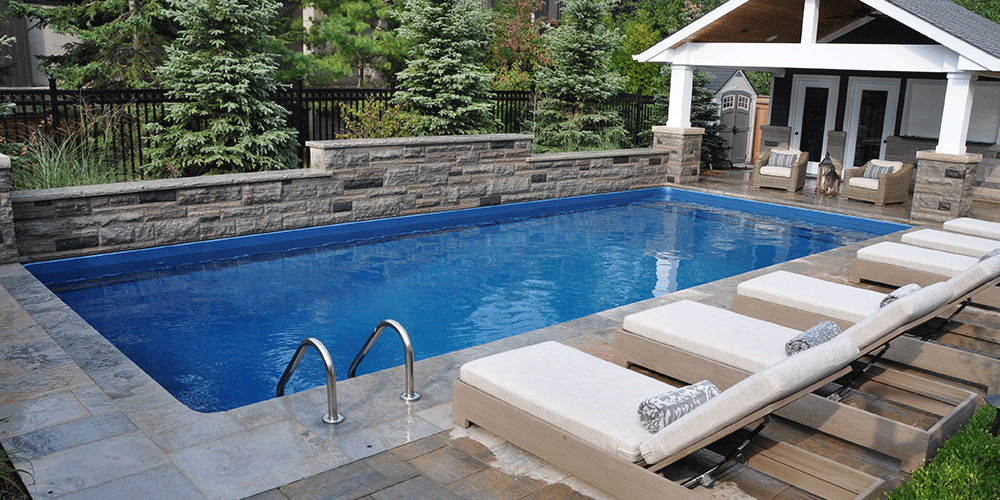 50 years is no joke
From our humble beginnings with a single store located on Barton St. in Hamilton, to now servicing 19 locations across Southern Ontario, we're honoured to have helped our customers realize their backyard visions for the past 50 years. During this time, we've worked to offer the best selection of materials and equipment at the best prices. Our 19 locations provide us with chain wide buying power that allows us to pass the savings on to you so you get more for your money. We look forward to working with you on your next backyard makeover.
50 +

Years in business

20, 000 +

Pools Installed

100 +

Awards Received
Why Choose Pioneer Family Pools?
WE REALLY KNOW POOLS!
When we walk into backyards and see nothing but dull green landscape, we don't shiver in fear or think that any backyard is too far gone to be recovered. We get excited because we can see the real potential of what your backyard space could be. With our pool experts, you'll receive tailored plans and inspiration to create the backyard oasis you've dreamed of.
Huge Showrooms & Live Demos
If you're considering an inground, onground, or above ground pool our showrooms should be your first stop. See our newest products in action so you can be comfortable when it comes time to customize your swimming pool before it gets installed. Our live demonstrations can show lighting systems, plumbing systems, and the look and feel of various models.
What our customers are saying?
Very polite, very honest

Just wanted to let you know that the crew you have working on my pool is great … very polite (super friendly and use appropriate language knowing kids are around) … hard working bunch of guys!!! VERY honest … just brought me a VISA they found at the end of my driveway which happens to […]

Murphy

London

Would readily recommend your company

Hi Greg, We just wanted to let you know how happy we are that we had you do the rebuild of our pool. During the course of demolition and new construction, we had numerous different workers here, all of whom were diligent, courteous, helpful and more than willing to answer any of our questions. Everything […]

Paul & Zenia Grant

St.Catharines

Thank you again to Pioneer Family Pool

Well the J.B.M.H. Fashion Fantasia Fundraiser at the RBG was a resounding success, fun was has by all. Of the 8 Fantasy Packages (raffles) the Entertainment Package which featured "The Belmont" set was BY FAR the most popular! It's winner was thrilled, she hugged everyone numerous times! Thank you again to Pioneer Family Pools, your […]

Joseph Brant Hospital

Burlington

Totally professional and accessible

I can't thank you and the team (led by Ryan) enough! We are BLOWN AWAY by the job Pioneer has done. From start to finish, totally professional and accessible. Amazing job! I have been waiting 20 years for this day!!! My family is over the moon and we couldn't be more ecstatic about our new […]

The Walkers

Burlington