Ace Salt Water System
The difference is in the diamonds.
You haven't had a truly incredible hot tub experience until you've relaxed in the silky smooth waters of salt water. The ACE Salt System is able to provide a hot tub experience unlike any other thanks to the patented Diamond Electrodes that purify the water, and create clean chlorine to sanitize the water for you. Let the soothing waters of the ACE revitalize your mind, body, and soul.
What is the Ace Salt System?
The ACE Salt System is a revolutionary new platform for sanitizing your hot tub water. This salt based sanitation system features the power of the unique diamond electrode to break down bacteria and impurities to provide you with crystal clear and incredible clean spa water.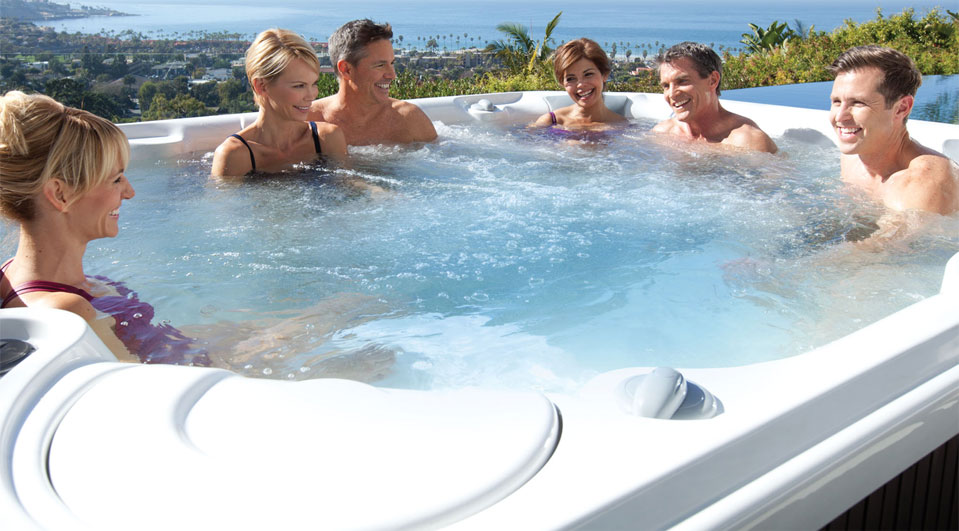 See How it Works
Don't these people look relaxed?