The Benefits Of Owning An Endless Pools System
Wellness - Swim Spas
There is a plethora of benefits, both physical and mental, associated with swimming and regular aquatic exercise regimens. Unfortunately for some, swimming isn't always a regular activity. Thanks to Endless Pools, it can be. Since 1988 Endless Pools has made major ripples in the swimming industry due to their innovative pool designs that allow for compact counter-current swimming. There are many reasons that Endless Pools Systems are a stroke above the rest.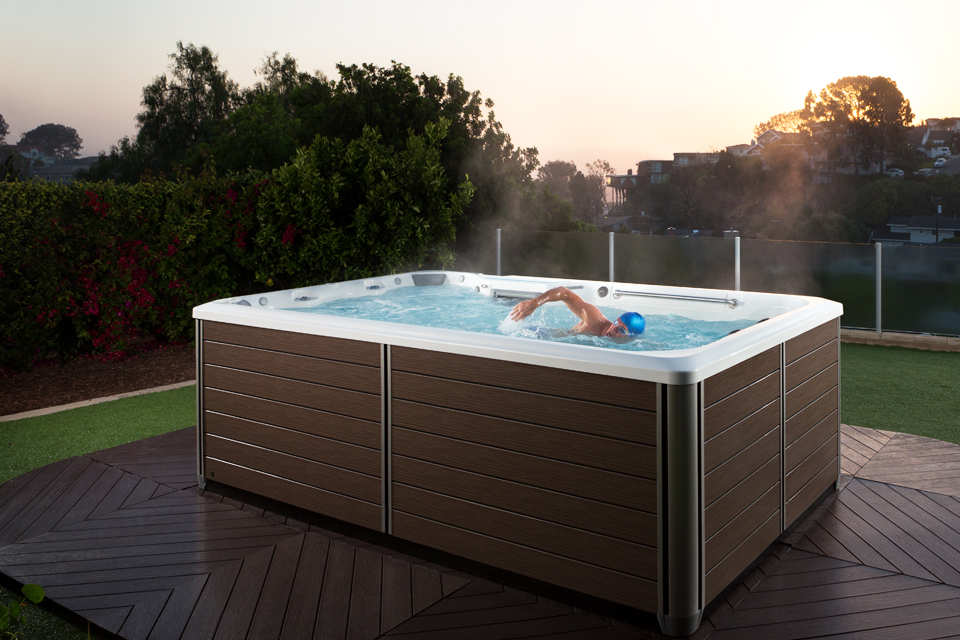 Endless Pools Systems' Swim Current Machine
Endless Pools Systems have advanced pool current generators, creating a current that remains unmatchable by industry competitors. Endless Pools have high-volume propeller systems that create broad, deep, non-turbulent swim currents. The Endless Pools Systems' swim current is wider than your body and deeper than your stroke. Current speed is fully adjustable, giving swimmers full power over their swimming sessions. Turn up the speed to increase the intensity of your aquatic workouts or, lower the current speed to enjoy a leisurely swim with your family. The compact size of Endless Pools Systems, combined with their swim current technology, allow swimmers to easily gain all the benefits of a traditional swimming pool, in a fraction of the space.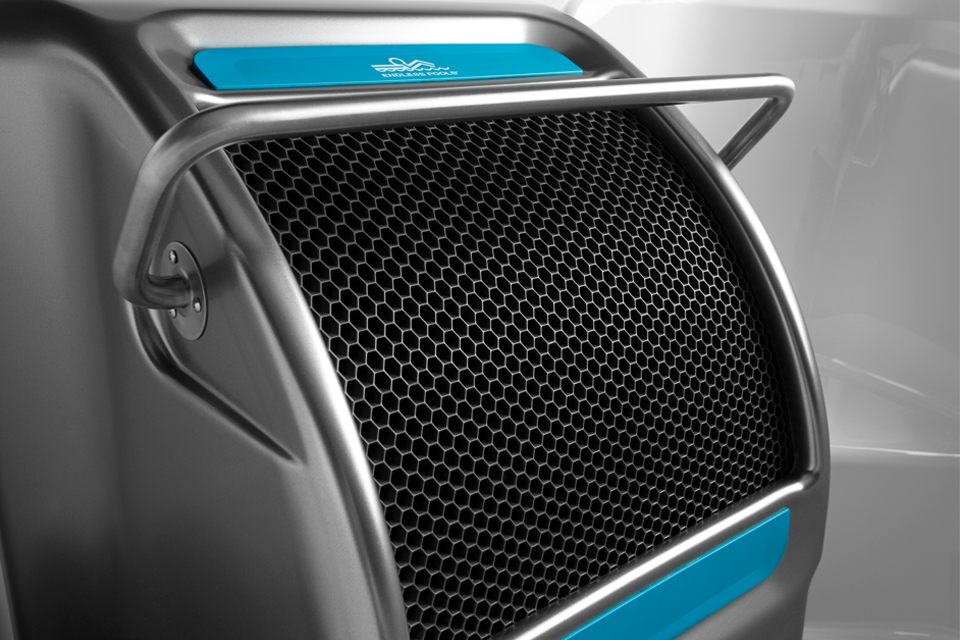 Endless Pools Systems' Sizes
Endless Pools are compact. Endless Pools Systems take up a fraction of the space that a standard pool will, allowing for swimming any day, during any season, without the hassle of scheduling, planning and driving to a pool. Endless Pools Systems can be installed outdoors and indoors. Many Endless Pools Systems come in kit form and can fit through doorways, as narrow as 24 inches, making them ideal for installations in existing spaces like basements, sun-rooms and garages. Endless Pools Systems are easy to maintain, and economical to run.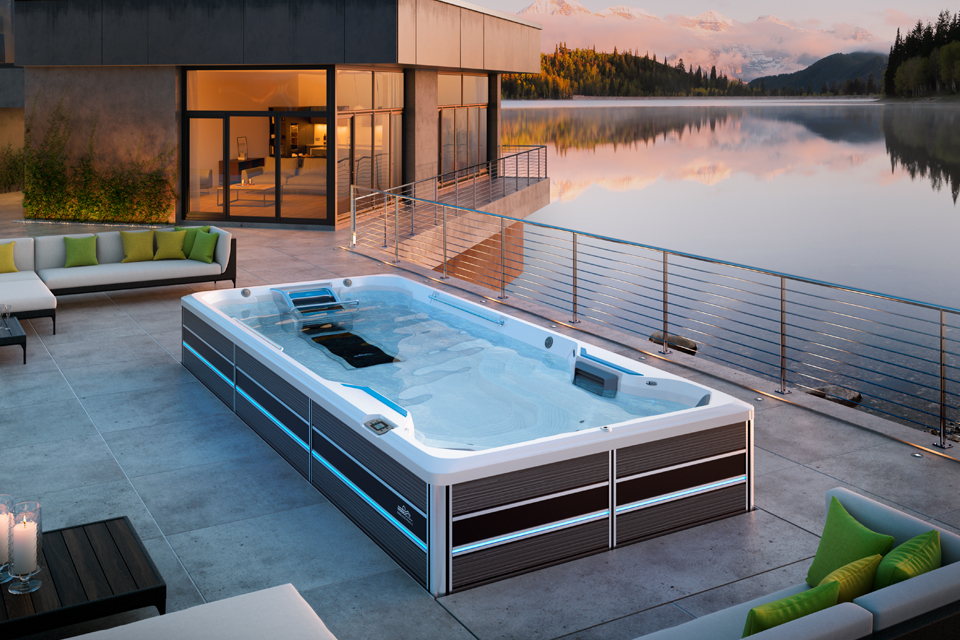 Endless Pools Systems Require Less Chlorine and Are Eco-Friendly
All Endless Pools Systems come with pool covers, allowing for very little humidity to escape. Endless Pools customers do not need an expensive dehumidification system. Endless Pools Systems are more environmentally friendly than traditional inground pools as they require less space, water, and energy. Because of their innovative water quality and sanitization systems, Endless Pools Systems require far less chlorine than a regular pool resulting in them being virtually odor free, even indoors!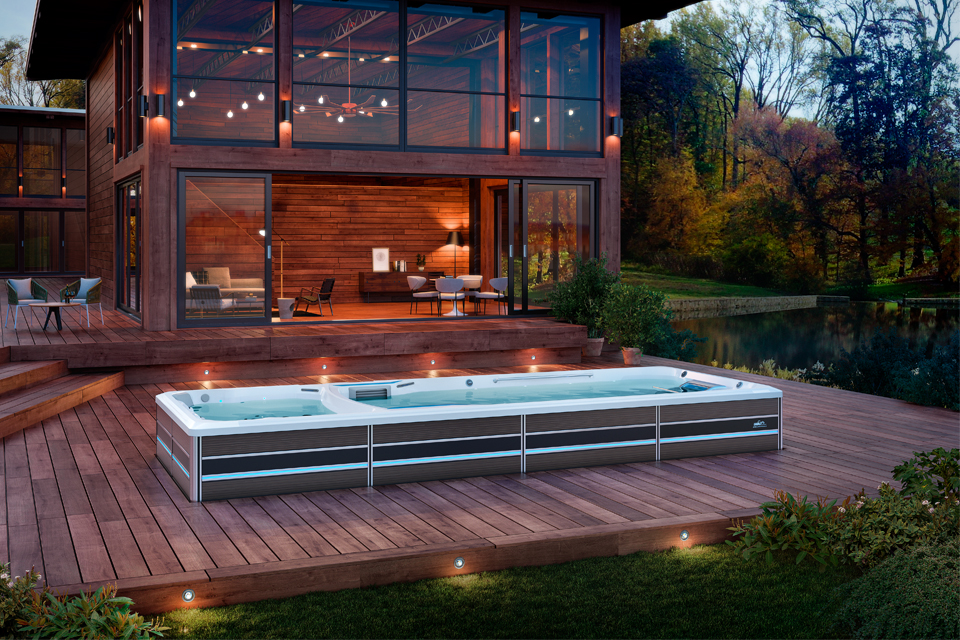 Endless Pools Systems' Modular Design Compliment Any Space
With numerous designs, from modular exercise pools to acrylic swim spas, Endless Pools has pool systems suited for a variety of styles and budgets. An Endless Pool can be finished in a wide range of materials and styles to complement your home, backyard and lifestyle. We've included images of some of our favourite Endless Pools Systems installs for reference.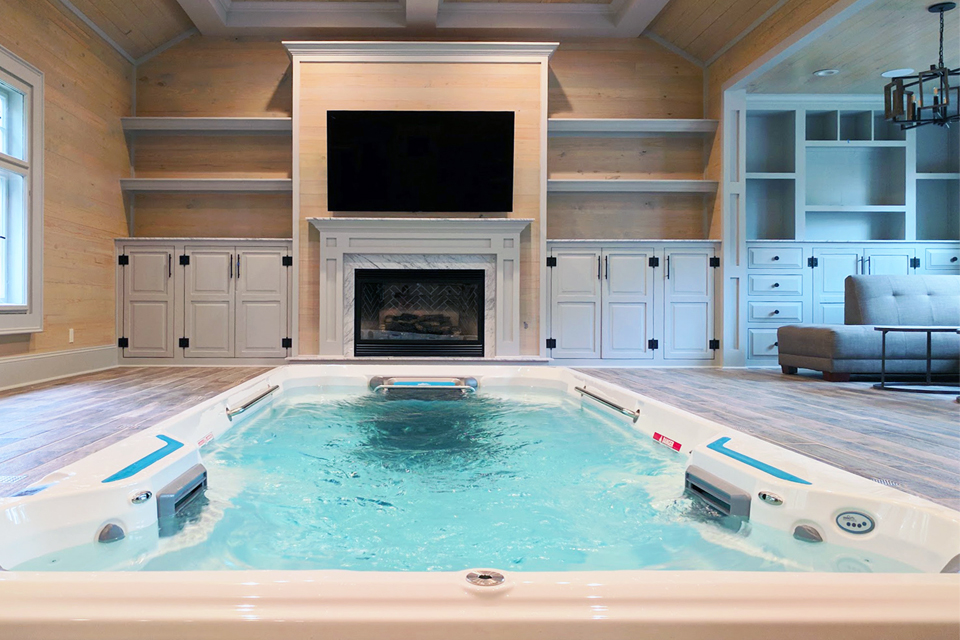 What Is Special About an Endless Pool?
No more inconvenience, crowds, swimming with strangers and heavy chlorine smell. Just your own private pool oasis, where you can swim, exercise, or unwind with a broad, deep current that's adjustable to any speed, stroke, or swimming ability. Endless Pools are ideal for people of ages and swimming abilities. Right now, you will receive a $1000 rebate when you purchase an Endless Pools Fitness System or SwimCross Exercise System!