Hot Tub Buyers Guide
Advice - Hot Tub
You've probably sat back and thought how incredible it would be to come home after a long day's work and submerge yourself in the soothing waters of a hot tub right in the comfort of your backyard. Then you've probably found yourself thinking, heck I'm going to do it, I'm going to get a hot tub. But then you'll ask yourself, 'Where do I start?' To make things easier for you we've broken down the process to make you feel more confident and be completely comfortable in your search for the perfect hot tub. Keep in mind the process may be different for everyone whether you choose to start by looking at a design, or by seat count, at the end of the day you need to find what works best for you. We simply want to provide steps to consider before purchasing your hot tub.
how much space do you have?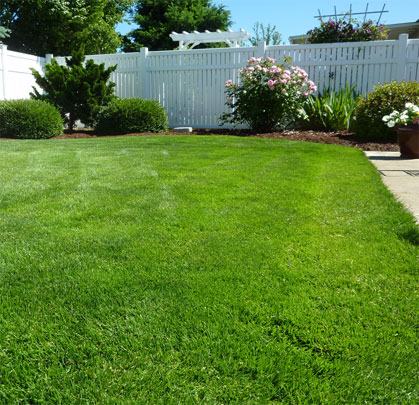 Before you go out an decide on the perfect hot tub, one recommendation we make is to consider where you will be placing it once you get it home.
Will it be tucked in the corner of your yard, or out next to the pool? Will it be on a deck or on a porch? Determining the space you have will help you decide what model works best for your area, and what model you can accommodate in your spa
to-do: Measure the space where you want the hot tub to go & take pictures of your whole yard to show our experts. The closer to the house the better.
How will you use the tub?
Will the hot tub only be used by you? Will you and your family use it? Will you, your family, and your friends be using the hot tub? Consider ahead of time how you plan to use your hot tub to help you decide the size of hot tub you'll need.
You should consider both size of the hot tub itself (how large it is, as well as the depth and footprint), as well as the amount of seats it has. We carry hot tubs with room for 2 up to room for 8. Decide the amount of seating you'll need, and be sure to check out some models in person to see how comfortable you feel in different models.
think about How many people will use the hot tub regularly & if you want to entertain. This will help with a general seat count.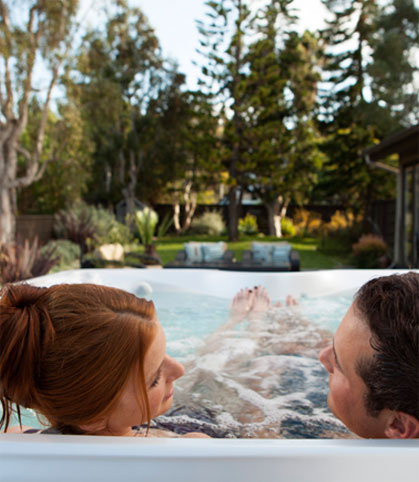 what features do you want?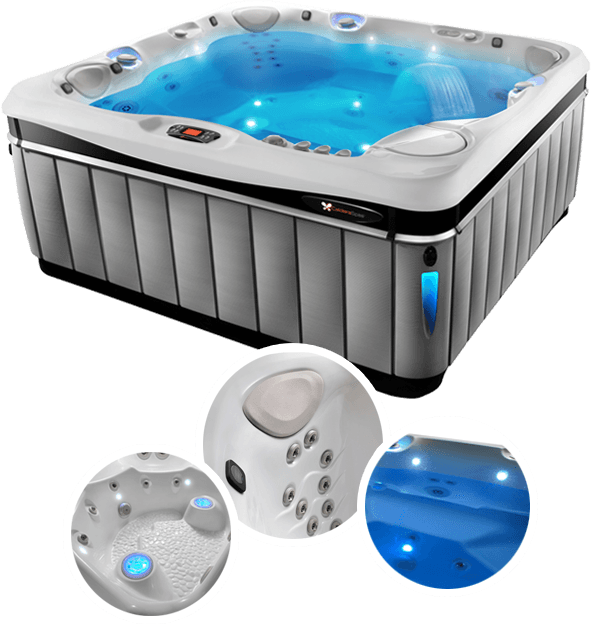 With so many things to consider, this is where you'll want to narrow down what you're looking for. Do you care most about the lighting, the water features, the total number of jets, the type of jets, the controls, or the sanitation system whether it's chlorine or salt water? All are incredible options that are available on most of our models.
Choosing the design of your hot tub is one of the best decisions you'll make in my opinion. You'll have the option to choose the interior shell colour, as well as the exterior panel colour, both of which come in some incredible variations. You'll need to consider whether you like the classic vertical panel slats or something state-of-the-art with exterior lighting, vertical panels and more.
to-do: Make a 'must-have' list that you can show one of our experts. We can then help you narrow down and find the perfect model for you.
HAVE YOU THOUGHT OF?Waterfall - Underwater Lighting - Sound System - Wireless Remote Control
warranty & budget
With any product you purchase, you want to make sure you have a great warranty, backed by a dependable company. Along with the warranty, you'll want to make sure that if any repairs do need to be done, that the model you've chosen can be fixed easily.
One of the main factors to keep in mind is budget. By determining a budget you will feel more comfortable when searching for your model. Our financing option allows you to get the model you want at a price you can be comfortable paying. We also have hot tub promotions throughout the year to keep your eye out for.
To-do: Ask about the warranty on the model you're interested in.
Determine a budget & ask our experts about financing to find the perfect model in that range
Try it before you buy it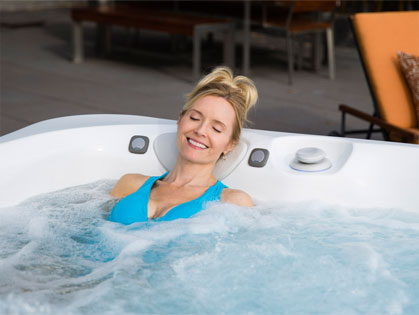 You wouldn't buy a new car without test driving it would you? Why not take a moment to book a 'Wet Test' and test run the model you're interested in. Don't be afraid to ask questions and look into the specifics.
to-do: Set up a Wet Test & feel the rejuvenating benefits first hand before you buy