How To Choose The Right Fire Pit For Your Backyard
Advice - Patio
 Fire Pits Offer Warmth, Atmosphere, Comfort & Style!
It is without question that the new trending item in backyard furnishings are outdoor fire pits. Whether they are natural gas or propane, fire pits have not only become the go-to installation for hotel and restaurant patios, but their advanced contemporary designs have transformed outdoor fire pits into an easy and safe accessory for home backyards. Although they make great accent pieces amongst your patio furniture, their most important features are warmth and atmosphere.
This blog outlines some important questions that you should ask yourself when you're considering buying a fire pit.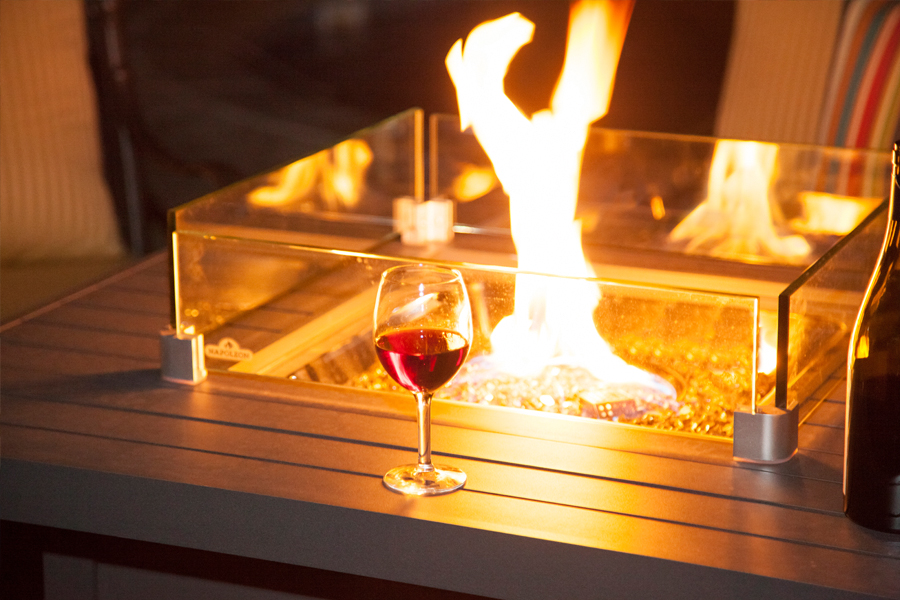 Why Buy A Fire Pit?
This question really comes down to how you plan to use your outdoor living space and how much time you will be spending outside. Summers in Canada are short and sweet therefore, adding a fireplace to your backyard will add to the duration of your patio season by allowing you to enjoy your backyard during the cool, spring and fall weather. Fire pits create a perfect space for relaxation and evening entertainment.
A fire pit can really transform your space while creating an intimate area to enjoy a morning coffee or cold drink on summer nights.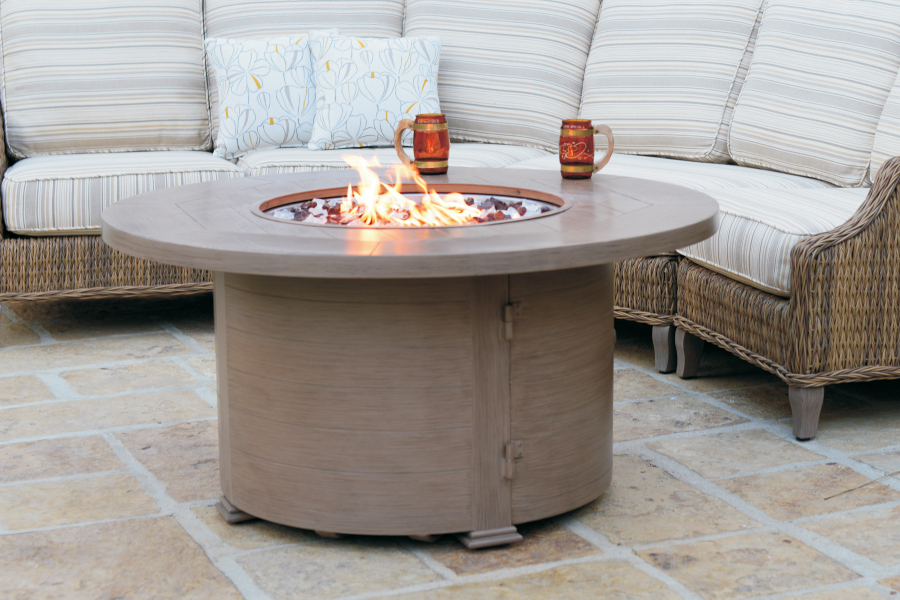 How Much Should I Spend?
We pride ourselves on having a large variety of fire pit styles for our customers to choose from. Although they are never short of being great quality, we have a wide range of prices, manufacturers and materials to offer. Factors that affect our prices are the weight, durability and grade of BTU's available per fire pit. When choosing your fire pit try to remember what qualities are important to you. Higher demands, such as higher BTU's and longer warranties, come with larger price tags.
If prices overwhelm you, never hesitate to ask your sale associates about upcoming promotions in order to get the best bang for your buck! We'd also like to remind you that we price match!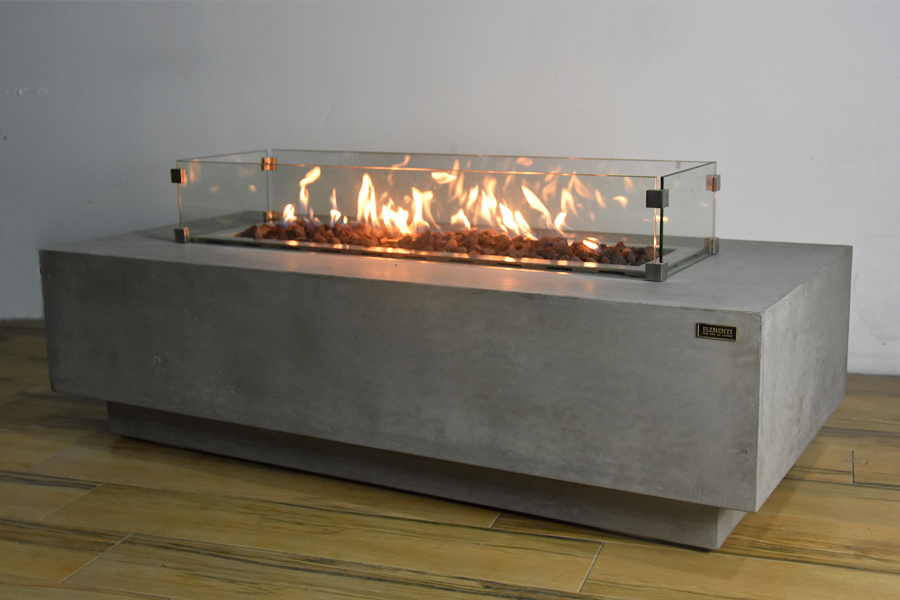 Gas Or Propane?
Most fire pits nowadays are powered by natural gas or propane. What will work best in your backyard simply depends on the location of your patio in relation to your house, as well as what you have readily available. Home owners with pre-existing gas lines are more comfortable purchasing natural gas fire pits than those who do not have them. Conveniently, this option allows for less hassle when it comes to swapping out empty propane tanks every couple of months. Natural gas fire pits also don't have a tank, unlike propane fire pits, showing amongst your nice patio furniture.
Comparatively, those who do not have access to an outdoor gas hookup and do not wish to spend the extra money on having one professionally installed would typically opt for the propane option. Luckily, Pioneer has thought of everything and even showcases several propane styles that hide the tank directly under the fire pit to avoid the hassle of hiding it.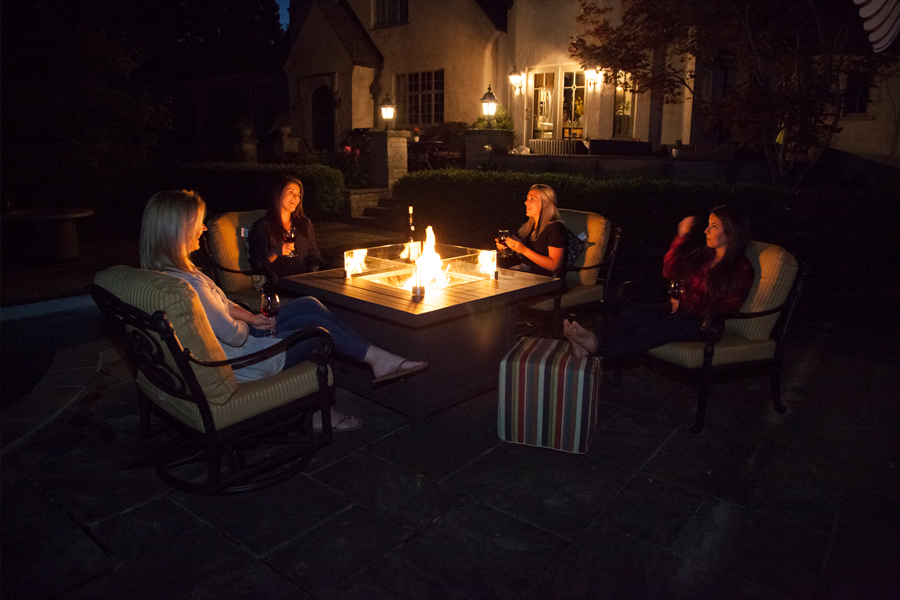 Get Inspired By The Art Of Fire!
Fire pits make great center pieces for your backyard furniture. Don't forget to make it your own by adding some colourful fire glass or lava rock to tie in with your backyard theme. Spice up your summer with some fire and heat. Our wide selection of outdoor fire pits lets you stay outside longer by getting out earlier in the spring and staying out later in the fall. Choose from a variety of shapes, sizes, and styles to find the perfect fit for your backyard. Nothing says family time like gathering around a fire and sharing a few laughs together. With a beautiful fire pit, this dream can become a reality.
Not a professional decorator? Not a problem. Check out our patio gallery for some fun ideas or ask our patio staff for a little direction inspiration.