September 3, 2017 | CTMP | Clarington, ON
The start of the Nascar Pinty's Series was a wet one, however the wind was blowing and the track was drying fast. The Pioneer Family Pools #59 made the switch to dry weather tires, and did their fuel stop early, posed for a very strong finish… getting back on track right behind the eventual winner of the caution free race. This was not to be the case however, while passing a lapped car coming up the back straight at 240km/h, the car made an erratic move forcing Klutt to the lawn.
"For sure one of the scarier moments I've had at CTMP, I had to go 4 wheels on the lawn, made contact with the outside wall, and then stopped just inches from the final wall in the run off," said Gary.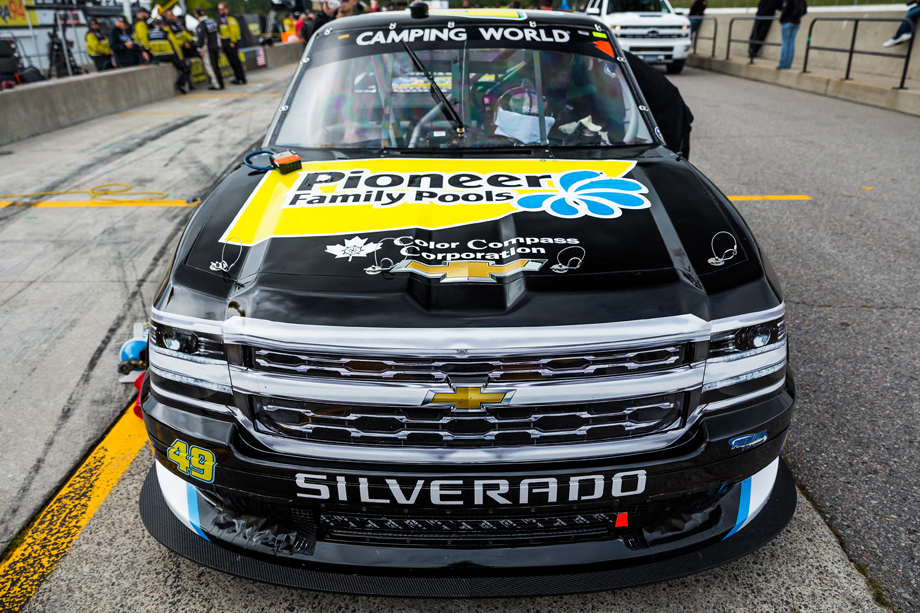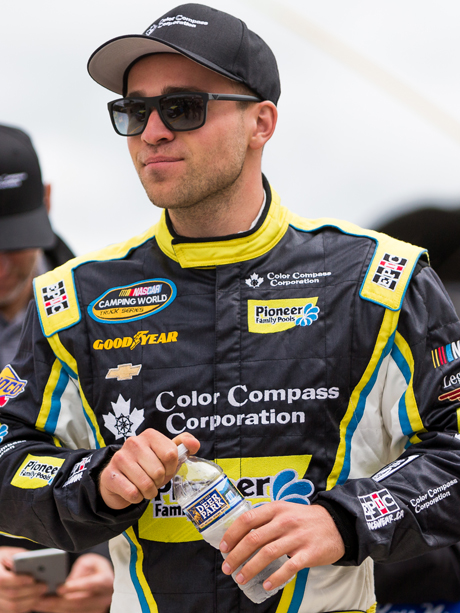 The #59 started 2nd in Race #2, and stayed in the top three for most of the race."Every single re-start we were on the outside, and it's just tough to get back down to the bottom of the track when everyone is so close," said Gary. Klutt was able to re-start his car, and make a hard charge back through the field to eventually salvage an 8th place finish.
Performing double duty competing in the Nascar Camping World Truck Series, Klutt would line up in the afternoon for the Silverado 250 in 14th position. "We fought understeer for the first 40 laps, but the team never gave up. We changed our strategy a bit, made some adjustments during our pit stops, and worked the whole race to have a shot in the closing stages of the race." said Klutt. With 10 laps to go, the #49 of Klutt was running 13th and on the move.
"We made had good adjustments on the last pit stop," smiled Klutt. "In these long Truck races, the closing laps is when all the hard racing starts to happen, and I was chomping at the bit." However, while under pace laps getting ready for what would be the final re-start of the race, the panhard bar of the Color Compass/Pioneer Family Pools Chevy broke, forcing Klutt to pull down pit lane and park it for the day.
"It was obviously a tough pill to swallow, but we all know…"that's racing." I'm just so thankful to keep getting the opportunity to run such a big race in front of our home crowd, I can't thank everyone at Pioneer Family Pools and Color Compass enough for being a part of this weekend!"
For updates on Gary, follow him on Social Media
Facebook |Instagram |Gary Klutt
Article written by Gary Klutt Media for Inside Track Motorsport News, September 6, 2017