E500 Fitness System
When wellness and comfort meet performance and design, you get the E500 Fitness System from Endless Pools. This ground-breaking structure blends the best qualities of a pool, hot tub, and swim spa to create the perfect training system as well as the finest retreat for family fun and friends.
It's rare to find one machine that can help you warm-up, work out, and relax post-workout, all in one convenient package, but that's exactly what you'll get with the E500. The built-in Fastlane system provides unrivaled performance to simulate the feeling of swimming upstream for a workout like none other.
Features:
Hydrotherapy massage seating for 3
Endless pool swim machine unit
2 illuminated waterfalls
Multi-colour 18 LED points of light
3 stainless steel rails
LCD control panel
Music system with 8 speakers & subwoofer (Bluetooth enabled) (optional)
Swim tether and rowing kit (optional)
Covers and lifters (optional)
Pace display and floor mirror (optional)
STARTING FROM
$156.58
BI-WEEKLY OAC*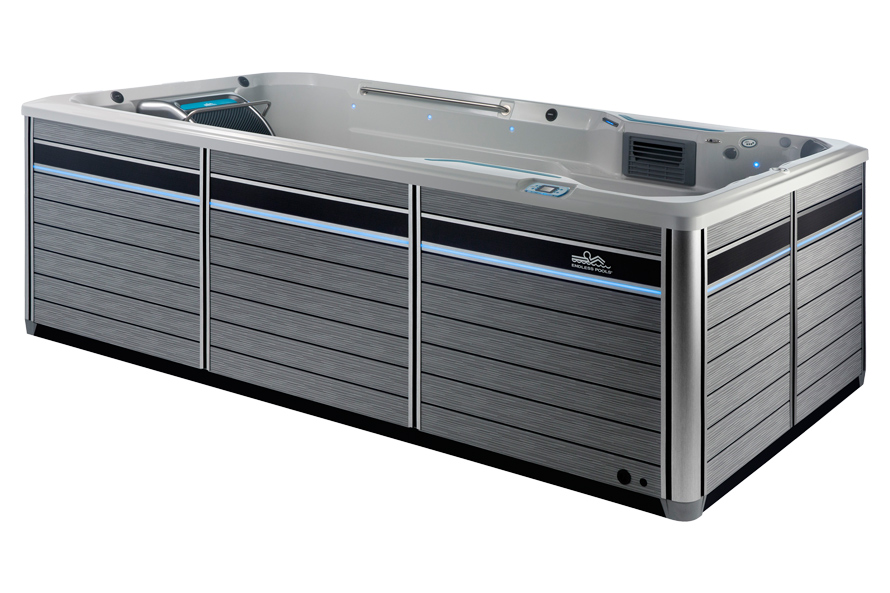 Features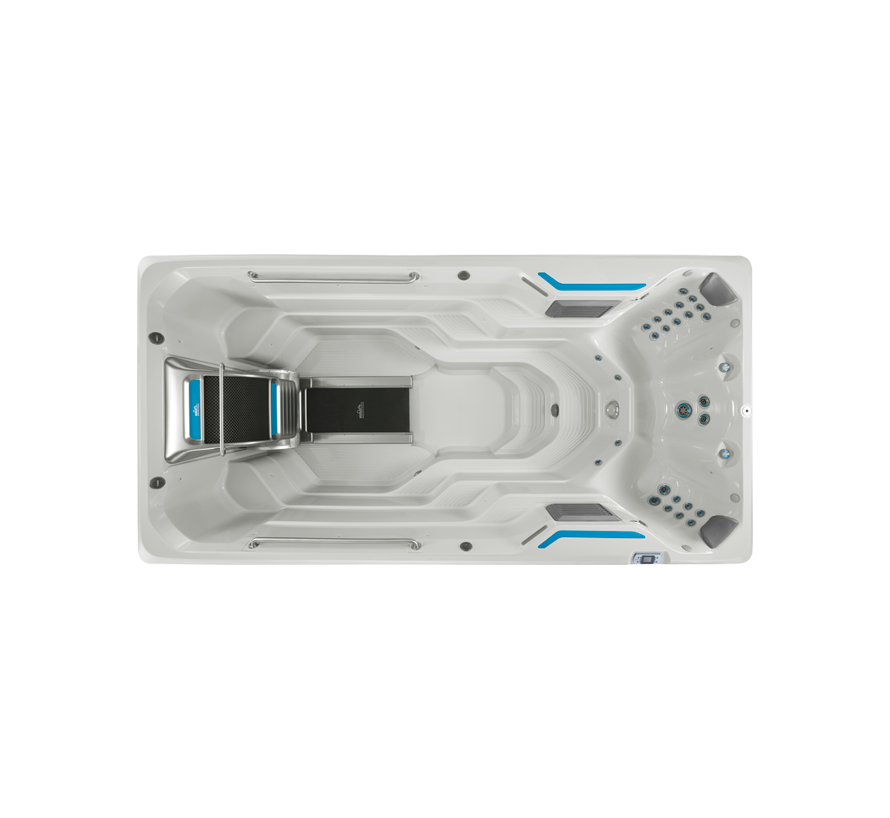 Seating
3 Adults
Dimensions
180" L x 52" H x 89" W
Water Capacity
1,635 Gallons
6,189 Litres
Weight
3,200 Lbs. (Dry)
18,590 Lbs. (Filled)
Lighting System
Multi-Colour 18 LED Points Of Light
5" Main Light & Exterior LED Illumination Bar
Jet Details
1 Large Jet
2 Rotary Jets
2 Directional Jets
22 Mini Jets
Water Feature
2 x Illuminated Waterfalls
Heater
4000w/230v
Circulation Pump
1/15HP - 1 Speed Pump
5HP Hydraulic Power Unit
Ozone System
UVC Ozone
Control System
LCD Control Panel
230v/60amp
60Hz
Includes G.F.C.I. Protected Sub-Panel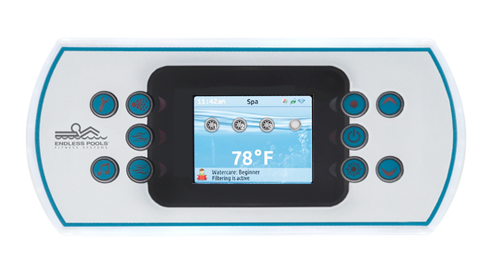 Endless Pools - LCD Control Panel
Usse the elegant and innovative LCD control panel to manage all of your preferences. This digital interface offers push button technology that's easy to use, and is conveniently placed poolside for easy access. Manage your water flow and temperature with the control panel that's easily visible night or day.
Product Videos Endless Pools®
Gallery