Hot Tub Health Benefits
Advice - Hot Tub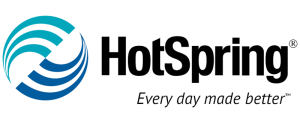 A hot tub can be enjoyed throughout the year with family and friends or simply on your own. But besides being an incredible place to unwind, there are health benefits associated with hot tubs. Research has shown that hot tubs provide a wide variety of health benefits for symptoms like stress, congestion, and joint pain. A hot tub has the incredible ability to help individuals both young and old, and from beginner to professional athlete thanks to the benefits of hydrotherapy.
give us 30 minutes to make each day better with these hydrotherapy benefits
[embed]https://vimeo.com/182000393/ff1e784488[/embed]
1
reconnect with family & friends
The kitchen table used to be the one spot you knew you would gather around everyday and discuss your daily events with your family. How is everyone doing? What happened during your day? Ironically, technology has been slowly disconnecting us from this social interaction we enjoyed on a daily basis, and brought about a completely digital world where we converse through a screen. The best part about family time in the hot tub is that it forces everyone to unplug, if even for 30 minutes, and actually interact in person. Get back your opportunity to learn about each others days, play a card game with Waterproof Playing Cards, or just enjoy one and others company.
For less than the cost of an average vacation, you can have a backyard oasis to enjoy with your loved ones every day for years to come. That type of quality time is priceless.