May 21, 2017 | CAN-AM 200 | Canadian Tire Motorsports Park | Bowmanville, ON
The Pioneer Family Pools #59 had a strong car on Saturday for qualifying, missing the mark for pole by a few tenths, qualifying 4th.
The green flag flew with rain coming down. Everyone was required to start on rain tires. "We had a good pace, said Klutt, but as the track dried up and the rain stopped we started to really struggle. We had gambled with the set up, believing that it was going to rain for the entire race … we gambled wrong". The #59 of Klutt was forced to come into the pits during the green flag and, change to dry tires and make the necessary adjustments for a dry track.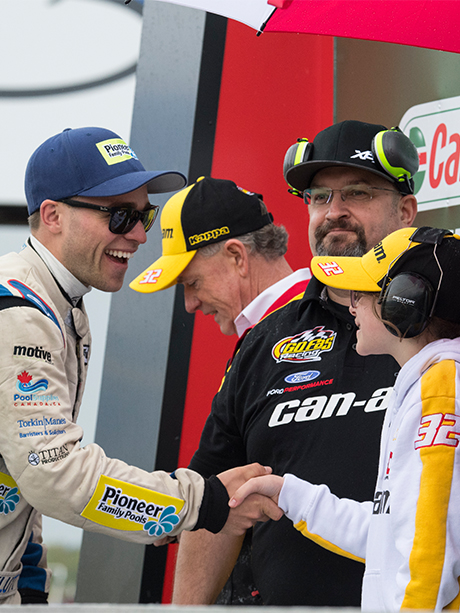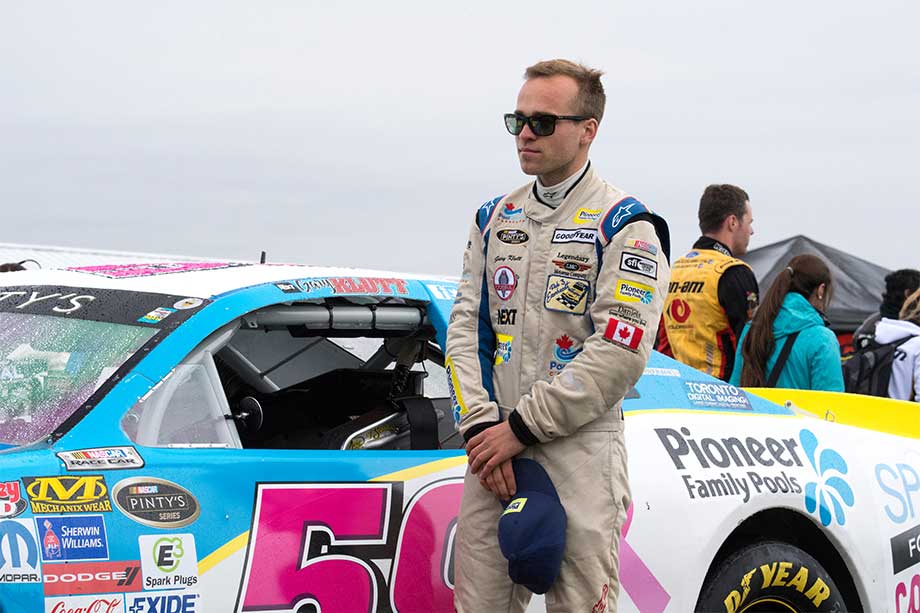 The pit stop caused the #59 to go a lap down, Klutt managed to gain the lap back, but just in time for the rain to start again. The next two pit-stops saw Klutt, again, a lap down.
Klutt got back on the lead lap in time to take the first, Green-white-checkered flag restart as the last car on the grid. Klutt was on a mission, racing hard and taking chances. Coming into the final lap, the #59 Pioneer Family Pools Dodge was in 5th, crossing the line for the checkered, Klutt had made it to 3rd place.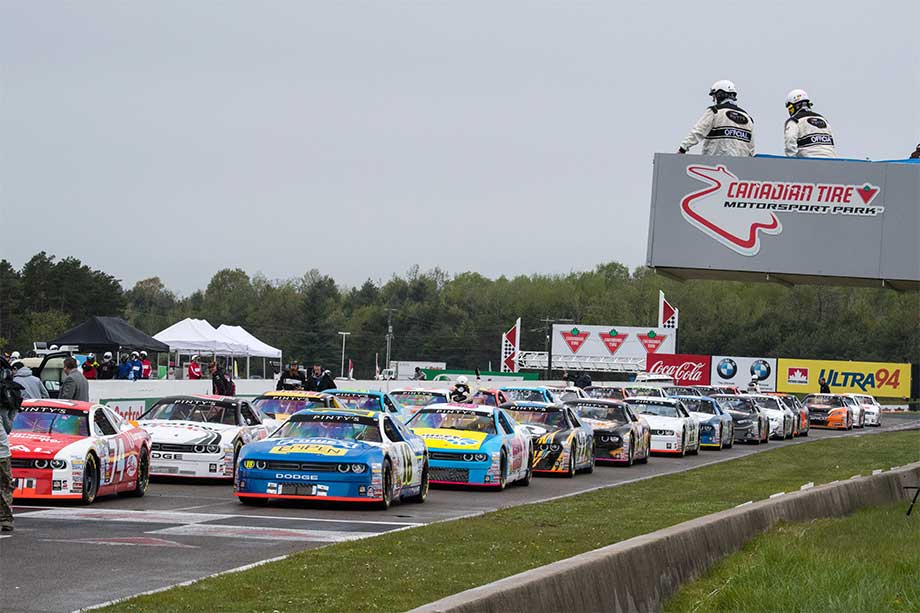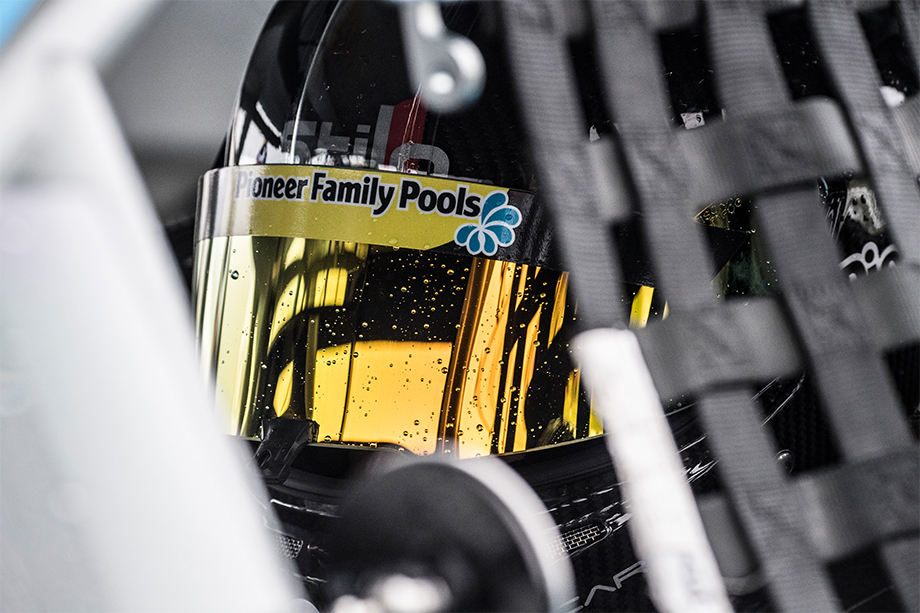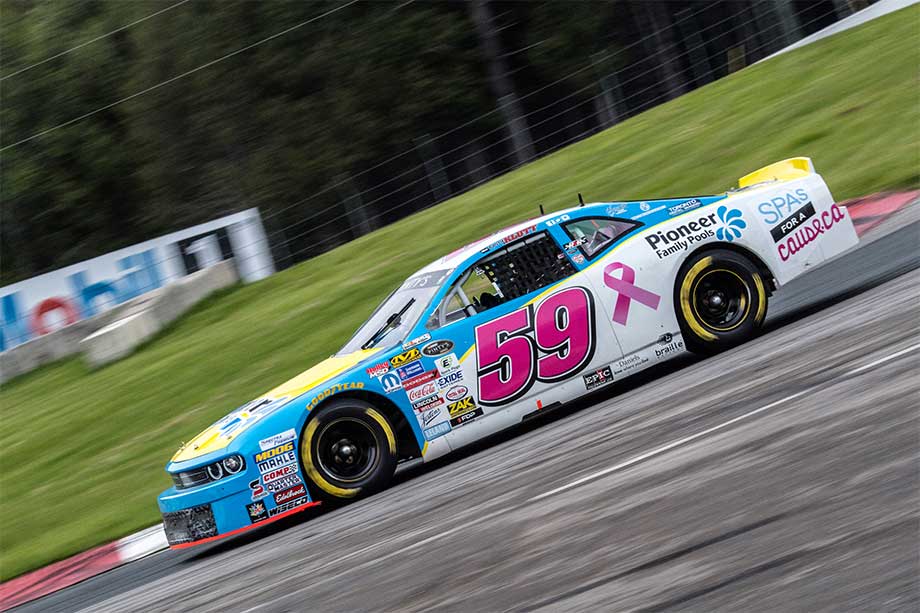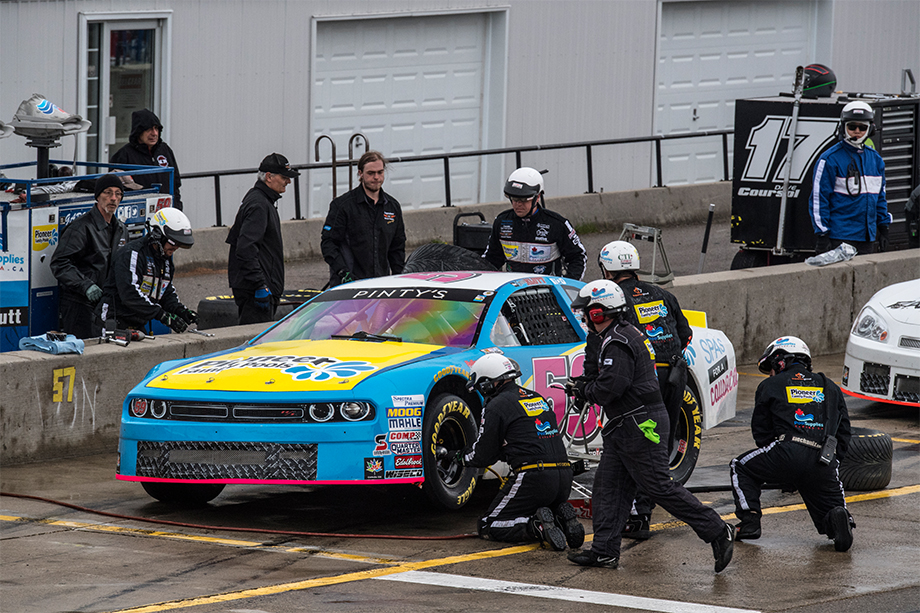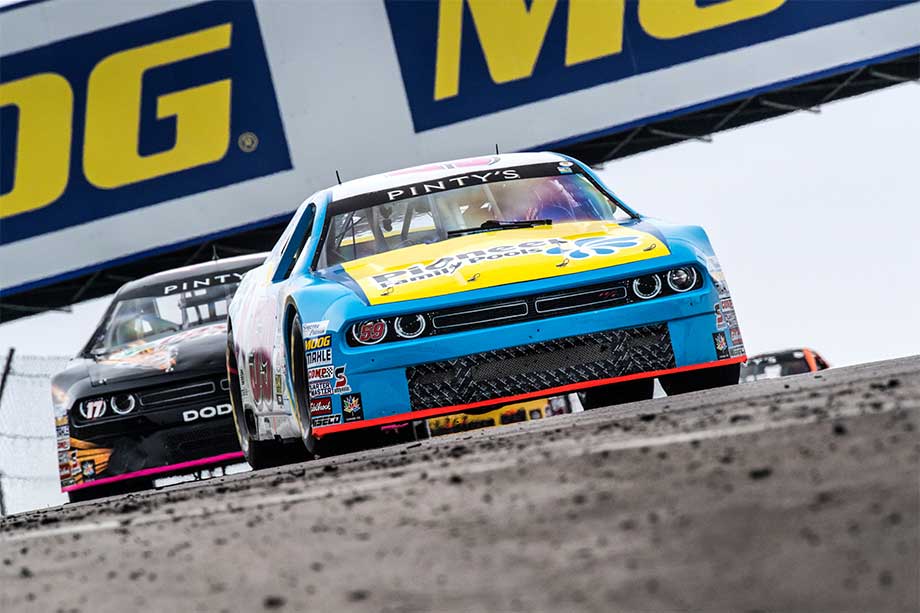 "What a race!" Exclaimed Klutt. "You can never give up in these races, and this is why I love the uncertainty of racing in the rain … It's the rare case where there is the possibility to get up on the wheel, and get the job done." When later asked about the wet conditions, Klutt said; "One of my sponsors is Pioneer Family Pool's and we love the water!!"