Aug 31, 2017 | CTMP Nascar Truck Series | Bowmanville, ON
Premium Motorsports announced today that Canada native Gary Klutt will make his 2nd Nascar Camping World truck series start this Labour day weekend at CTMP.
Klutt is currently in his third season driving in the NASCAR Pinty's Series (NPS) With a strong 3rd place finish in the Series season opener this year at Canadian Tire Motorsport Park (CTMP) and overall has six top-10 finishes in eight starts at the 2.45-mile road course. Last year Gary enjoyed his first start in a National series at Canadian Tire Motorsports Park, last summer driving the #51 KBM Tundra, coming back from a mid-race incident to finish 11th.
Pioneer Family Pools and Color Compass Corporation, will be Klutt's Primary partners for the only Nascar National series race in Canada.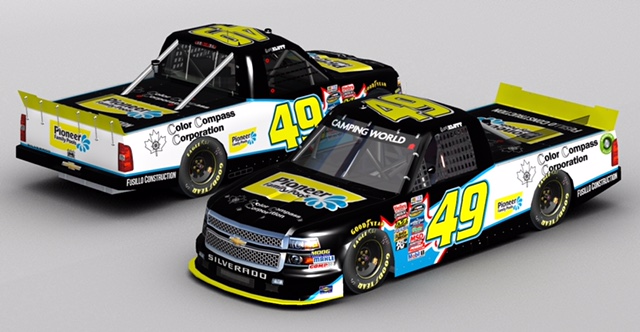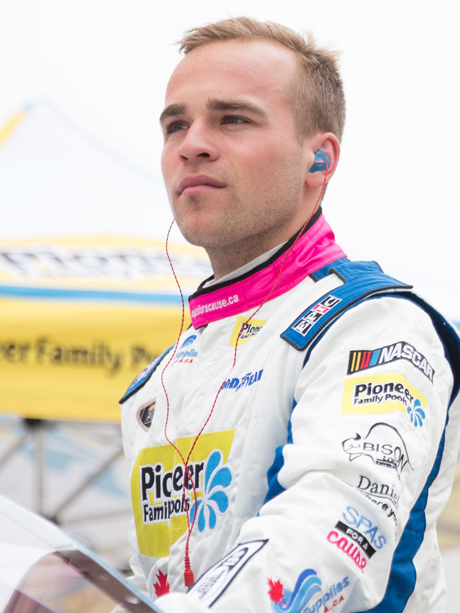 "This has been my favorite weekend of the year for the past two seasons now," smiled Klutt. Last year was such a steep learning curve for me, being my first time on radial tire and with truck arm suspension, these trucks feel so much different than our Pinty's cars, so I'm anxious to get back in one. I'm excited to be working with Premium Motorsport's crew chief Brian Keselowski, I can't wait to see how well we can do against the biggest teams in the sport…".
Follow Gary on Social Media this weekend
Facebook |Instagram |Gary Klutt
Article written by Gary Klutt for Inside Track Motorsport News, August 23, 2017