Liquid Chlorine Versus Powdered Shock
The "Shocking" Story
Sanitization is the one of the major components of ensuring that your pool is swimmable for you and your family. There are a few core sanitization options that have truly stood the test of time when it comes to keeping your pool spick and span.
The following shock chart shows you the strengths of each type of product as well as some things you should watch out for. To learn more about a product, click on the product name.
PRODUCT
LIQUID CHLORINE
HTH EXTRA SUPER SHOCK
HTH GRANULAR
OXIDIZER
WATER VOLUME (LITRES)
0
500
1000
1500
2000
2500
3500
X
X
X
X
X
X
X
X
X
X
X
X
X
X
X
|||||
||||
|||
||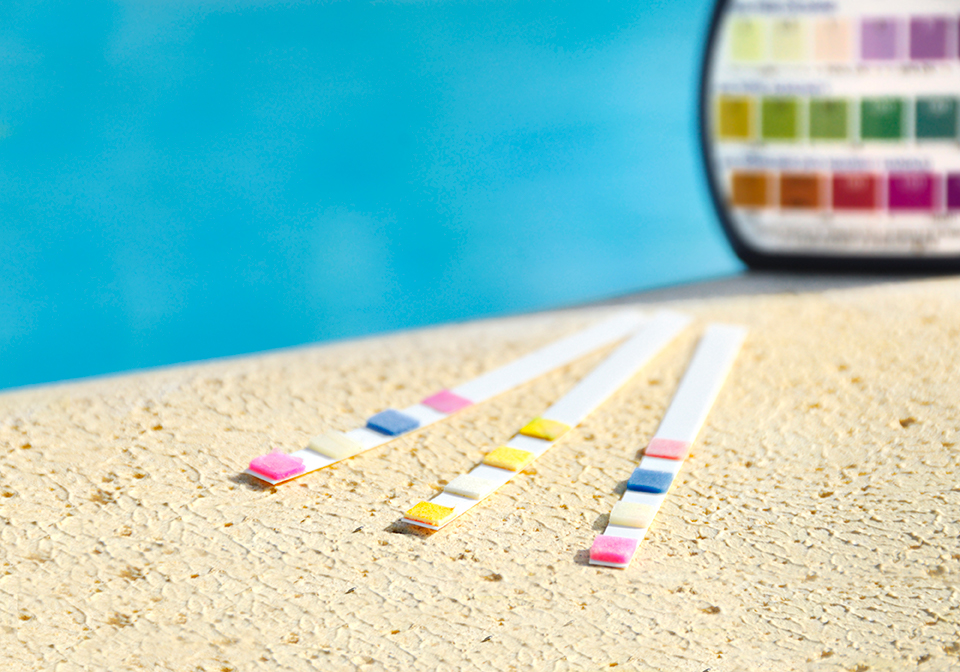 1
Chlorine vs. Powdered Shock – Which One Will Fight Harder For You?
When you visit us in store you may notice other pool owners walking around with different forms of chlorine. Some are walking around with jugs, some small packages, and others carry chlorine in buckets. Chlorine is often a widely-used term, as it has become the generic label for the world's most popular sanitizer. Truthfully, chlorine is only available in gas state. Pool chlorine, is derived from this form of gas that has been mixed with other chemicals to form a liquid or solid sanitizer.
The true difference amongst chlorine does not lie in the form it comes in, but rather from being either unstabilized or stabilized. Liquid chlorine and powdered shock have the same active chemical that work to clean your pool, the difference is in the way that you use them.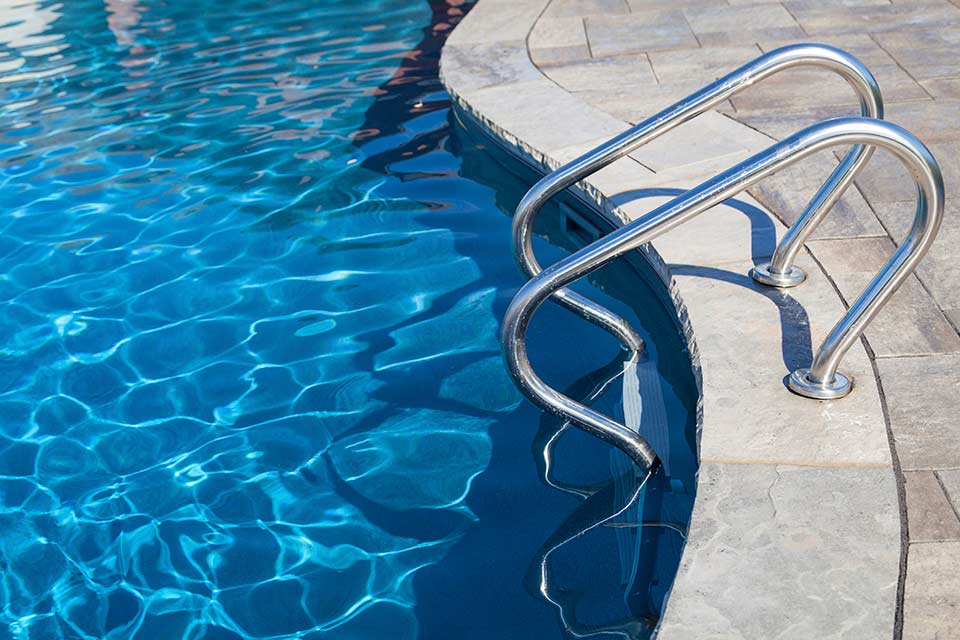 2
Stabilized vs. Unstabilized Chlorine
Stabilized chlorine is used in automatic chlorinators that are best used for daily sanitizing, as they last longer. This form of chlorine often comes in tabs or granular form. Floating chlorinators use tabs and will distribute the chlorine over a select period of time while automated chlorinators allow the chlorine to mix into the pool water at a slower pace. Automated chlorinators typically come in the form of a bucket.
Unstabilized chlorine is used for weekly shock treatments. It is also used to give pools a large dose of chlorine to quickly and efficiently sanitize after heavy pool use or extreme weather. Unstabilized chlorine provides quick, powerful, high chlorine concentration. This format has also proven helpful in controlling algae, destroying organic contaminants and restoring pool water clarity. After using unstabilized chlorine your chlorine levels will be quite high but, your pool will be safe to swim in by the next day.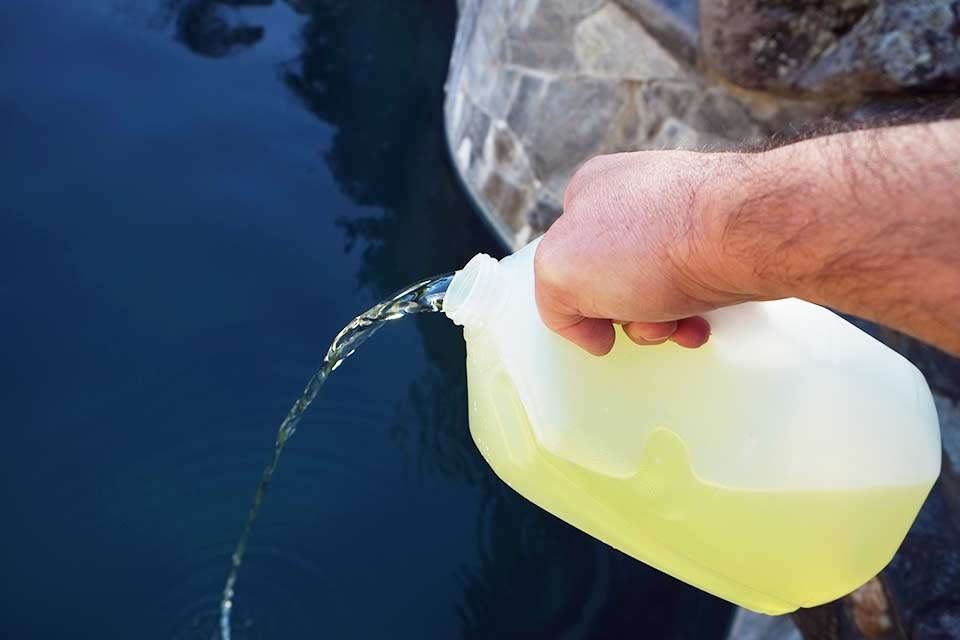 3
Similarities Between Liquid Chlorine & Powdered Shock
Liquid chlorine and powdered shock are both considered unstabilized forms of chlorine. It is important to note their similarities and differences when determining which sanitizer is right for you and your pool.
Similarly, both forms have a higher concentration of available chlorine than those used in daily chlorination. They also both kill nearly all living microorganisms, bacteria and contaminants with ease. In addition, liquid chlorine and powdered shock will clear your cloudy pool water fast while also helping to control algae.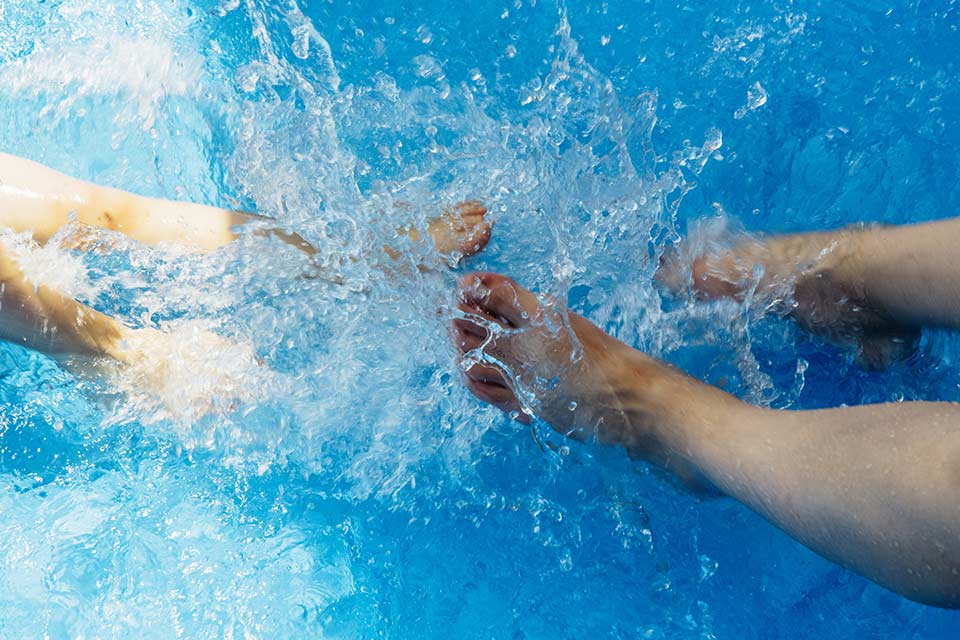 4
Key Differences Between Chlorine & Powdered Shock
There are a few key differences between liquid chlorine and powdered shock. Liquid chlorine is generally less costly than granular shock and comes in refillable containers, where granular shock does not. Liquid chlorine does not need to dissolve in your water as it is already in liquid form. In addition, liquid chlorine is non-scaling and leaves no residue. Watch out for your clothes though, as liquid chlorine can easily stain them.
Some powdered shock products can be poured directly into your pool but most of them have to be mixed with water to prevent staining. If there are any powdered shock grains left at the bottom of your pool after a treatment, be sure to vacuum them out as soon as possible.